Call our travel experts
0208 843 4444
24 hours a day / 7 days a week
Our Bank Details
Southall Travel
Account Number : 63245268
Sort Code : 204281
COVID-19 Update
Call us now
Southall Travel holds no warranty, responsibility and issues for the information provided and sourced by the third-party Sherpa. Southall Travel does not guarantee the completeness, accuracy, or reliability of the contents and these details are for general purposes only.
How to book the PCR test for my Travel
After Covid-19, the protocol for traveling abroad is different, and PCR testing has become one of the prerequisites before your travelling commences. Now, you are required to get your COVID-19 testing done beforehand while planning for your travel, and that somewhere affects your budget as well. But you need not to worry, since we at Southall Travel have teamed up with two of the most reliable and experienced Coronavirus testing providers in UK, ExpressTest and Randox Laboratories to ease up your Covid-testing process.

When you book your travel with us, you get a complete guidance from the testing experts.With ExpressTest you canbook your slot which offers gold standard PCR testing across the UK from £57, while Randox Health provides a home sample collection PCR testing kit at a fantastic price starting from just £43.
ExpressTest
ExpressTest is a DHSC (Department of Health & Social Care) listed private provider of COVID-19 screening services across the UK.
Price for Click & Collect will be £19.99 from select locations*
Price per test for home delivery will be £25 Discount Code SOUTHALL21
Book Your Test
ExpressTest Frequently Asked Questions
You can go to the 'Book a Test' page and book and pay for your preferred testing centre and time. A confirmation email will be sent to you within 30 minutes of your booking with a QR code.

It is required for you to bring a copy of the QR code on the day of your test. And please make sure to carry a copy of your valid passport with you in case you need a Fit to Fly certificate or have booked a Test to Release test.

You can book a test here.

You will find ExpressTest centres at London Heathrow, Birmingham, London Gatwick and Edinburgh airports as well as Regional Health Centres across the United Kingdom. Check the 'Testing centres' page to find the nearest centre.

The Fit to Fly certificate is an evidence that confirms your fitness to travel. This medical certificate is signed by an NHS trained UK General Medical Council (GMC) doctor and is issued to you if you test negative for Covid-19 from ExpressTest. Please make sure to bring your passport and travel booking reference to your appointment.

The certificate will include your personal details (name, date of birth, passport number), the time and date your sample was collected, the date your sample was tested, your result and a signatory confirmation from ExpressTest..

The Fit to Fly certificate will be emailed, along with your test result, to your email address provided.

International travellers using other modes of transportation including ship, car, and train can also use this certificate.

You are eligible to amend your booking only if it is more than 72 hours ahead. Please visit our Booking Amendment page.

You need to bring a copy of your booking email with the QR code and your airline booking reference.

And in case you have booked a test with a Fit to Fly certificate or a Test to Release, you must bring a valid passport or national ID card for authentication.

All bookings are non-refundable. Changes to the bookings are subject to availability and allowed if your test is more than or within 72 hours, or due to the airline cancelling your travel or changes to government guidelines. Click Here for more clarity.
Randox Health
Randox Health is one of the most reliable Coronavirus testing providers, that provides clinical diagnostic solutions across over 145 countries.
"Book a Randox Antigen/Lateral Flow test from £21.50." Discount Code SOUTH21
Book Your Kit
Randox Health Frequently Asked Questions
Sample collection kit orders are despatched Monday - Saturday.

We recommend you place your order well in advance of when you need it.

Once your order has been accepted by Randox Health an order confirmation email will be sent out to the email address used at time of order placement.

It is not possible to change the delivery address, amend or cancel orders once accepted by Randox Health.

Expected delivery is 4-6 working days once order confirmation is sent. The arrival date recorded as part of the ordering process has no impact on delivery schedule except for Day 5 (Test to release) orders.

For Day 5 (test to release) orders, these will only be shipped prior to day 5 of quarantine for arrival on Day 5, as per government testing guidelines.

Please note that if you only place your order for your day 5/ test to release kit after your date of arrival, we cannot guarantee that you will receive your test to release kit on your day 5. We encourage all orders are placed early.

When the products you ordered dispatch, an email and/or text message will be sent out by the courier to confirm delivery schedule. If there are any changes regarding delivery, it is the customers responsibility to communicate with the courier once courier has taken receipt of the order.

Once the order is with the courier all delivery queries must be directed to the courier, using the contact information provided in the email/ text communication at dispatch.

Day 2 & Day 8 products have separate Unique Reference Number (URN) numbers therefore you must register BOTH kits separately.

You can register either kit here using each URN:

If you fail to register both kits, ie you only register one URN, you will not receive your results for both kits.

Please remember to keep a note of your URN numbers as it will be needed to obtain your results.

It is the customers responsibility to follow the instructions provided in the sample kits.

You will need to enter details such as your URN, booking reference, name, email, DOB, phone number, address, travel details, passport number, date & time sample collected.

Following receipt of your sample, we will make every reasonable endeavour to provide your test results within a reasonable timeframe following our laboratory receiving your sample. For samples returned via Randox drop box, we aim to provide next day results up to 11.59pm. For samples returned via an alternative courier, we aim to provide results within 12-24 hours of receipt of sample into the lab. Delivery dates for test results are approximate and Randox will not be held liable for any delay in delivery, particularly in light of global shortages in raw materials and the unprecedented level of demand for our services in the current challenging circumstance, as well as subject to further terms in this agreement. It is important to note that we are dealing with sensitive biological samples, which in rare circumstances may require secondary testing. Randox will not release a result until a thorough review has been carried out and we are satisfied with the deliverable result. This is in line with good laboratory practice.

You will receive your result to the email provided at the time of your appointment along with appropriate travel certification.

If you are travelling home from Poland, you will receive a text notification of when your results are available on the Synevo portal. The notification will also contain instructions on how to access test results.

You will receive your results via email, as well as a certificate of your results to use whilst travelling. In order for your certificate to be correct, please ensure the information used during the registration process matches the details on your passport
What is a PCR test?
A polymerase chain reaction (PCR) test is an antigen test which is performed to detect the genetic material (DNA/RNA) of a virus' through a throat and nasal swab. This test is most accurate and is considered the "gold standard" test for diagnosing COVID-19 because of reliability.
Getting tested before your travel
There's no denying that you need a Covid-19 test before travelling, however, it completely depends on the destination where you're flying to, since there are a few destinations that do not require these reports. Each country has its own entry protocol, so you need to check the specific requirements of your country in advance. Moreover, each country has its own rules on whether a negative test report is required for children or not. For further details about the specific requirements of your destination, check the Foreign Travel Advice website (and do keep checking regularly, for, the requirements can be changed at short notice).

Also, please check with your airline if they are accepting home PCR tests because there are a few airlines that ask for a test taken in a clinical setting.
Getting tested for your return journey home
The British Government is about to release a new traffic light system for arrivals into England, which will include additional tests to be taken. Keep up-to-date with the latest GOV.UK travel advice.
GREEN LIST' COUNTRIES
You will need to take a pre-outbound test in your destination before your return to the UK. You will also need to take a PCR test within 2 days of your arrival in the UK. There's no need of you to be quarantined if your test results are negative.
AMBER LIST' COUNTRIES
You will need to take a pre-outbound test in your destination before your return to the UK. It is required for you to be quarantined at home for 10 days after your return to the UK. You will also need to take two PCR tests - one within 2 days of your arrival in the UK and the second is 8 days after your arrival. You will have the option for a 'test to release' in order to release yourself from self-isolation on day 5 on receipt of a negative result.
RED LIST' COUNTRIES
You will need to take a pre-outbound test in your destination before your return to the UK. On your return to the UK, you will be subject to restrictions which will include a 10-day quarantine in a managed hotel. You will also need to take two PCR tests - one within 2 days of your arrival in the UK and the second is 8 days after your arrival.
* Offer valid for selected dates | Subject to Availability | Terms and Conditions Apply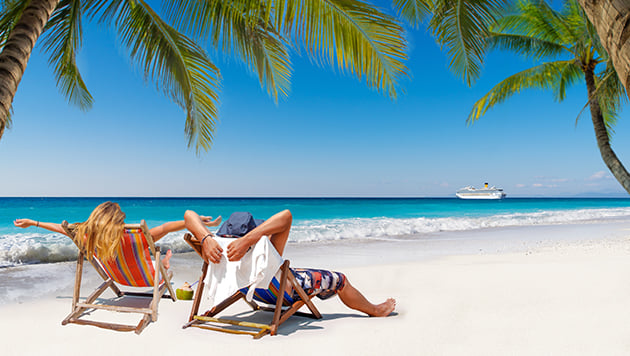 Why our customers love us?
Presenting the most dependable travel solutions from London to the world over since 1984, we are trusted widely by people. Our customers can completely depend on us for end to end travel solutions, while all they need to do is pack their bags and arrive in style!
Why book with Southall Travel?
Price Match Guarantee*
No fee on credit & debit card transactions
Exclusive deals for hundreds of destinations
24/7 assistance by Travel Experts
ATOL Protected
Low deposits
*within 24hrs of booking
24/7 Customer Support
From our Travel Experts
Subscribe for latest deals
Sign up now and get the best holiday and flight deals straight in your inbox!
What our customers say...