Call our travel experts
0208 088 0732
24 hours a day / 7 days a week
Our Bank Details
Southall Travel
Account Number : 63245268
Sort Code : 204281
COVID-19 Update
Uluru Adventure
Want to see the Red Centre's greatest natural attractions in under three days? Easy. Jump on this trip and you'll get to admire Uluru by sunrise and sunset, explore the natural wonders of Kings Canyon – the Lost City, Amphitheatre, Garden of Eden and North and South Walls – and weave through the gigantic boulders and gullies of Kata Tjuta. Experience the heart of the Red Centre with the best guides in the business who know the culture, people and Outback like the back of their hand. Spend you days gaining a deeper understanding into the spiritual importance of Uluru and its surrounds, and your nights camping on Australia's red earth and dining under the stars.
Tour At a Glance
Join an Aboriginal and Torres Strait Islander Guide on a walk around the base of Uluru and gain an insight into the land and the local Mala people.
Discover the spiritual importance of the outback landscape to local Aboriginal and Torres Strait Islander communities on guided nature walks.
Wander through the iconic domes of Kata Tjuta, gaze in awe at the sacred rock of Uluru and hike through natural amphitheatres, rocky chasms and lush oases in Kings Canyon.
Discover ancient cave paintings near Mutitjulu Waterhole as a local Anangu guide explains the culture and stories behind the art and its connection to the land.
Dine under the stars and camp within privately owned sites on the red earth of the Outback and experience the true magic of the Red Centre.
Tour code: PAR3-O
Group Adventure
Itinerary details
1 Alice Springs – Uluru

Melbourne might have the arts scene Melbourne might have the arts scene and Sydney the beaches, but Alice Springs is really where you need to go to understand the heart and soul of Australia. Meet your leader and fellow travellers at the Alice Springs pick-up point early this morning and set off to experience a working camel farm. Surrounded by the serenity of the Red Centre, observe and learn about these magnificent creatures, each with their own endearing personality. After this friendly encounter, and perhaps even a ride, continue your journey inland to Kata Tjuta. Whereas Uluru emerges from the earth as one giant boulder form, Kata Tjuta pops up as 36 different domes and you'll get to know the site pretty well on an afternoon hike following lunch. As evening begins, enjoy some tasty snacks as the sun sets over Uluru casting incredible colours. The perfect end to a remarkable day is awaiting you back at camp, as you enjoy a delicious spread of food with your group. If the weather permits, sit outside under the stars.

Accommodation :
Permanent tented camp (with shared facilities) ( Night)

Included Activities
Uluru - Uluru & Kata Tjuta National Park Entrance

Read More

2 Uluru Sunrise

An early start this morning is rewa An early start this morning is rewarded with an Uluru sunrise. While the morning is fresh, enjoy a walk around the base of the rock, gaining insights into the land and the local Mala people on an interpretive cultural walk with an Aboriginal and Torres Strait Islander Guide. Once you've had lunch, perhaps purchase some art and craft of the First Peoples of Australia, at the Uluru Cultural Centre. Travel onto the exclusive campsite within Watarrka National Park (Kings Canyon), where the group will eat and sleep for the night.

Accommodation :
Permanent tented camp (with shared facilities) ( Night)

Included Activities
Uluru - Uluru Cultural CentreUluru - Maruku Arts Cultural Experience

Read More

3 Kings Canyon – Alice Springs

The main attraction of Watarrka is The main attraction of Watarrka is undoubtedly Kings Canyon – a humungous gorge enclosed by sheer rock walls hundreds of metres high. Offering a welcome escape from the dry desert heat, this site's deep gullies and hidden rockpools provide shelter to more than 600 species of native plants and animals. Your guide will point these out on a guided trek that takes in the canyon's most famous sites – the Lost City, Garden of Eden, Amphitheatre and North and South Walls. Then it's lunch, rest, and back to Alice Springs.

Included Activities
Kings Canyon - Rim Walk

Read More
Is this trip right for you.
This trip is operated and run by our trusted partner, Adventure Tours Australia. You will be travelling with a mixture of both Adventure Tours Australia customers and Intrepid customers. Intrepid works closely with Adventure Tours Australia to ensure that all of our customers enjoy their time away. may not appeal to some people, although this isn't a basic camping experience, as you'll be treated to creature comforts such as proper beds, linen, electricity and cooling fans.
Temperatures in the Red Centre can be extreme. During the day the weather can be very hot (and the Australian sun is very strong) so please bring appropriate clothing, use sun protection and drink plenty of water. In the evenings temperatures really drop, so bring base layers and warm clothing.
This trip requires a moderate level of fitness as it involves a lot of walking, allowing you to really get among nature. Please bring sturdy, comfortable walking shoes and comfortable clothing.
On some days of the trip, you'll spend several hours driving through very sparse areas of Australia. Sit back and enjoy landscapes that you would miss in any other form of travel. Extra space can be tight, and conditions may feel a little cramped. Think of it as a great way to get to know your fellow travellers. The drive days can be long, but it's as much about the journey as the destination, and half the fun is the camaraderie.
Group participation makes up a lot of this trip, so you'll be required to help with preparation of meals and cleaning up. These are the kind of tasks that bring a group closer together.
Our leaders are the classic do-it-all Aussie – they know the best spots to watch the sunset, can drive you to your next destination, take you on a guided hike or even whip up dinner for the group on some trips. While they won't always do all these jobs on every trip, be aware they will be juggling many things on your tour and may have less time to spend with you. They will always be working hard to ensure you and your group have a fantastic time exploring Australia.
This trip is operated and run by our trusted partner, Adventure Tours Australia. You will be travelling with a mixture of both Adventure Tours Australia customers and Intrepid customers. Intrepid works closely with Adventure Tours Australia to ensure that all of our customers enjoy their time away.
Accommodation
Permanent
furnished tented camp (with shared facilities) (2 nts)
Joining point instructions
Meet your guide at the Aurora Alice Springs (11 Leichhardt Terrace).

We can pick up at your Alice Springs accommodation. Please advise your booking agent of your accommodation if it differs from the default location. Pick up times and locations will be advised when booking.
Finish point instructions
This tour finishes on arrival in Alice Springs at around 6pm. Finishing times may be earlier during the summer months. Please take this into consideration when booking any onward travel out of Alice Springs. We cannot guarantee arriving in time to board the Ghan or any flight on this day. You will need to book an extra night of accommodation to extend your stay here, please contact our sales staff if you would like to arrange accommodation in Alice Springs after your tour.
Safety
Many national governments provide a regularly updated advice service on safety issues involved with international travel. We recommend that you check your government's advice for their latest travel information before departure and ensure that your travel insurance covers you for all areas your itinerary covers. Please refer to our website's safety page for links to major travel advisories and updates on safety issues affecting our trip. We strongly recommend the use of a neck wallet or money belt while travelling, for the safe-keeping of your passport, air tickets, cash and other valuable items. Leave your valuable jewellery at home - you won't need it while travelling. Many of our hotels have safety deposit boxes, which is the most secure way of storing your valuables. A lock is recommended for securing your luggage. Your leader will accompany you on all included activities, however during your trip you'll have some free time to pursue your own interests, relax and take it easy or explore at your leisure. While your leader will assist you with the available options in a given location, please note that any optional activities you undertake are not part of your itinerary, and we make no representations about the safety of the activity or the standard of the operators running them. Please use your own good judgement when selecting an activity in your free time. Please also note that your Leader has the authority to amend or cancel any part of the trip itinerary if it's deemed necessary due to safety concerns.
Food and dietary requirements
DIETARY REQUIREMENTS

On most days, breakfast, lunch and dinner will be included.
Our tours are activity and participation based. During your travels with us you will have the opportunity to assist with daily activities such as setting up camp, helping prepare meals and clearing dishes. None of this is difficult however many hands make light work and any assistance provided to crew is always much appreciated. Most people agree that this type of activity helps you feel like less of a tourist and more of an explorer.
All food for this trip is purchased and packed prior to your group leaving on day one. After we've left town it can be very difficult to source special dietary requests.
Travellers with special dietary requirements or food allergies are required to advise us at the time of booking.
You may be asked to pay for any additional food if you have not advised us of any special dietary requirements. Due to the often remote nature of our trips, food is basic but plentiful and delicious.
The below dietary needs can be easily catered for.
Vegetarian
Gluten Free
Dairy Free (soy available )
Pork Free
Please bring your own staples (nuts, bars, snacks) if you require a diet differing from the above.
* Religious and more specific dietary requirements are generally unable to be catered for on these trips.
NOTE For those passengers commencing their trip in Yulara, lunch will not be provided on day one.
Important Notes
What you need to bring will vary according to the trip style you have chosen, the countries you are visiting and when you are travelling. Generally speaking, we recommend you pack as lightly as possible and make sure that you are able to carry and lift your own luggage, and walk with it for short distances.
Most travellers carry their luggage in a backpack, although an overnight bag with a shoulder strap would suffice if you travel lightly. Smaller bags or backpacks with wheels are convenient although we recommend your bag has carry straps. You'll also need a day pack/bag to carry water, camera, and jacket etc. when you're exploring during the day.

LUGGAGE LIMIT

Please keep your luggage to a minimum. Due to limited space and strictly enforced road laws regarding weight limits, Intrepid travellers can carry a maximum of 15 kg. One small soft-sided bag plus a day pack is essential. We recommend against bringing hard/externally framed suitcases as they are difficult to store and can damage equipment and other travellers' belongings. If your trip is beginning and ending at the same location, excess luggage can usually be stored at your arrival/departure hotel and can be collected after your trip. If your trip does not return to the same starting point we suggest you look at freighting your excess luggage. One option is with greyhound

WATER BOTTLE

Consider bringing your own water bottle to refill along the way. For the Kings Canyon Rim Walk it is a requirement that you have a minimum of 3 litres of water with you.The sale of bottled water contributes to an enormous environmental problem around the world. In addition to the water in bottles, the production of a 1 litre plastic bottle takes 2 litres of water and 200ml of oil. A large proportion end up in limited landfill or discarded in waterways and natural environments.

SLEEPING BAG & MAT

Comfortable sleeping mats are provided when camping.
If you are travelling on a Basix style trip please bring a travel pillow and sleeping bag or pre-purchase a sleeping bag from us. If you do not wish to keep your sleeping bag we will return them to our Operations Department, where they will be washed and donated to local Aboriginal and Torres Strait Islander communities.
If you are travelling on an Original style trip all linen and bedding is provided, so no sleeping bag is required.
Below are some ideas and helpful tips on what you specifically need for this trip.
Below are some ideas and helpful tips on what you specifically need for this trip.

ESSENTIALS

Lightweight clothing. You will need to bring a mixture of lightweight clothing and layers. Long shirts and pants are useful to protect against the harsh Australian sun. Clothes should be easy to wash and dry.
- During the winter months of June / July / August temperatures in the Red Centre can drop to 0 degrees Celsius (32 degrees Fahrenheit) overnight so it's important to also have some warm layers
- Comfortable closed-in shoes will help to protect your feet from cuts and scratches when walking through bush/grass-lands, and will also act as a barrier protection in rare cases against bites or stings.
- Sun protection hat, sunscreen, sunglasses

RECOMMENDED

Personal medical kit. A larger kit will be on hand with your guide, but we recommend you carry items such as mild pain killers, electrolytes, Band-Aids and insect repellent.
Water bottle. We recommend at least a 1.5litre capacity.
A headlamp or torch is recommended for around your accommodation at night.
Camera with spare batteries.

OPTIONAL

Sleep sheet. If you are travelling during the hot season you may wish to pack a sleep sheet so you will be comfortable no matter what the weather.
Ear plugs
A good book, a journal and music player

VALUABLES

Please try to avoid bringing unnecessary valuables. We strongly recommend that you photocopy all important documents e.g. air tickets, passport, vaccination certificate, etc. and keep the copies separate from the originals. While not valid, a photocopy makes it very much easier to obtain replacements if necessary.

BATTERIES/POWER

Most of our trips have access to power to recharge batteries for phones and cameras every couple of days. We always recommend that you carry an extra battery for your camera just in case. Your vehicle will be equipped with a 12 volt "cigarette lighter" socket which may be used at the crew's discretion, however, do bear in mind that only one piece of equipment can be charged at a time and it will not be allowed if there is a risk of running the vehicle's batteries low. Batteries may also be recharged from hotel room wall sockets. Hotels and many campsites have electricity and charging of batteries is advised before checking out the following day.

MORE!

If you need some further tips for packing, you can always check out our ultimate packing list.
Passport and visas
All travellers, except New Zealand citizens, must obtain a visa or travel authority before travelling to Australia. Failure to do so means you may not be allowed to board your flight to Australia. Most nationalities can obtain an Electronic Travel Authority via the internet before arrival. Please check the following website or with your relevant Australian visa issuing office for your nationalities requirements.
Please see here for the most up to date COVID-19 information about travelling to and within the Northern Territory, including any current border restrictions:
Travel insurance
AUSTRALIAN TRAVELLERS
Australians travelling within Australia are not required to be covered for hospital care due to being covered by Medicare. However, we strongly recommend that Australians have a domestic travel insurance policy which covers personal liability, cancellation, curtailment and loss of luggage and personal effects. It is also strongly advisable that Australians have current ambulance cover in the case of emergency evacuation or incidents requiring ambulance transportation.
Responsible travel
Our Responsible Travel Policy outlines our commitment to preserving the environment, supporting local communities, protecting the vulnerable, and giving back to the places we travel. All our trip leaders, suppliers, and staff are trained on these principles and are core to us delivering sustainable, experience-rich travel.
Explore the different parts of our Responsible Travel Policy by visiting:
Climate and seasonal
CENTRAL AUSTRALIA WEATHER
Central Australia, which includes Alice Springs and the Uluru/Kata-Tjuta region, has a semi-arid climate. The area experiences Australia's four typical seasons: summer, autumn, winter and spring, with large variations in temperature from season to season. Temperatures in Central Australia can be extreme and can drop below 0C/32F overnight in winter and rise above 40C/104F in summer.
In summer (December–February), average temperatures range from lows of 20C/68F to highs of 35C/95F.
In winter (June–August), the average temperatures range from lows of 3C/37F to highs of 20C/68F.
Spring and autumn in Central Australia see warm days and cool evenings.
Feedback
Can't stop thinking about your adventure? Tell us all about it! We read each piece of feedback carefully and use it to make improvements for travellers like you. Share your experience with us at: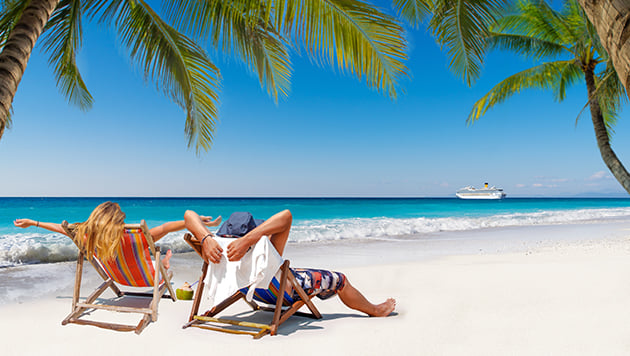 Why our customers love us?
Presenting the most dependable travel solutions from London to the world over since 1984, we are trusted widely by people. Our customers can completely depend on us for end to end travel solutions, while all they need to do is pack your bags and arrive in style!
Why book with Southall Travel?
Price Match Guarantee*
No fee on credit & debit card transactions
Exclusive deals for hundreds of destinations
24/7 assistance by Travel Experts
ATOL Protected
Low deposits
24/7 Customer Support
From our Travel Experts
Chat Online
With a Travel Expert
Request a call back
We will get back to you
Subscribe for latest deals
Sign up now and get the best holiday and flight deals straight in your inbox!
What our customers say...