Call our travel experts
0208 843 4444
24 hours a day / 7 days a week
Our Bank Details
Southall Travel
Account Number : 63245268
Sort Code : 204281
COVID-19 Update
Call us now
Contact Customer Relations
Our Contact Information
Southall Travel LTD

Palmoak House, 19 South Road
Southall, Middlesex, UB1 1SU
United Kingdom

0208 843 4444

(Sales)
Bank Details

Our bank Account Number is 63245268 and Sort Code 204281
Whatever your travel needs, we have the answer:
Looking for the very best in cheap flights or good value all-inclusive holiday?
Looking for a late last minute deal?
Planning a honeymoon holiday?
Group holiday, Family getaway, City break or a Business trip?
Adventure, Safari or a Beach holiday?
FAQ
For each element of your holiday that you have booked with us e.g. flights, car hire bookings, invoices, e-tickets, insurance, hotel vouchers etc we will issue the relevant documentation.

We will send out your documents for hotel & package bookings so that you receive them at least 7 days prior to your departure.

Note: Some documents may be sent separately. Please contact us at [email protected] if you have not received your documents 7 days prior to departure.

The majority of airlines across the world offer Electronic Tickets or e-tickets. One of the major advantages of an eticket is that it does not require a paper ticket/record as a confirmation of your flight since that is held by the airline's computerized ticketing system in an electronic format.

An e-ticket means you need not carry a paper ticket while travelling and hence there is no fear of losing it. Since it exists in electronic format, you do not have to wait for your ticket to arrive by post. You can use your e-ticket at the self service check-in machines so avoiding long queues at the manual check-in desks still operated by most airlines. You can also print your boarding pass and track your air miles (if applicable) by using these automated machines.

To use this service you will need the following means of identification:

1. The credit card which you used to purchase your tickets

2. Traveller loyalty card.

3. An e-ticket receipt.

You will need to confirm the airline reference number given at the time of booking.

Please note that some airlines still issue paper tickets for certain flights on certain sectors. If you receive a paper ticket (a card ticket/coupon in a wallet) you must present this at the airport check-in counter or you will be unable to board your flight. If you are unsure of the type of ticket (e-ticket / paper ticket) issued to you, please contact our customer services team at [email protected]

Please check in as per the following requirement:

International flights - Check-in at least 3 hours prior to departure.

European flights - Check-in at least 2 hours prior to departure.

Domestic flights - Check-in at least 1 hours prior to departure.

Please note that boarding begins 45 minutes prior to departure. Southall Travel does not hold any liability whatsoever for your failure to arrive at the airport in time for your specified time resulting in you being unable to travel.

Your e-ticket or the itinerary sent along with your paper ticket (if applicable) will specify from which terminal your flight departs. You may also contact us on 0208 843 4444 if you are unsure of the information.

Your baggage allowance is usually shown on your e-ticket or on the itinerary sent along with your paper ticket (if applicable). You may also contact our customer care on 0208 843 4444 if you are unsure about baggage allowance.

Please note that at many airports in the UK, new hand baggage limits have been approved by the Department for Transport with effect from 7 January 2008. As a result of this the restriction previously imposed at these airports limiting hand baggage to one item per person will no longer apply. Please note that these limitations vary depending upon the airport that you fly from and the airline that you fly with.

The following tips may be helpful for you with respect to your baggage:

Please check your hand luggage allowance with your airline prior to packing. As a general guideline, keep the hand luggage up to maximum weight of 5 kilos, and dimensions not exceeding 450mm x 350 mm x 200mm (Height x Width x Depth). Most airlines have a hand luggage measurement gauge at check-in.

Any kind of liquids, gels and cosmetics exceeding 100ml are not permitted in hand luggage. All smaller containers must be taken in a transparent plastic bag.

It is important that you find out your free allowance for checked baggage. Baggage allowance limits are determined and set by the airlines. Your baggage allowance is stated on your e-ticket receipt or paper ticket (where applicable).

Note: As a strict rule, airlines do not allow sharp objects like razors, knives, blades, etc in the hand luggage. Remember to pack sharp objects in your checked baggage.

Weight limits for most airlines:

Passengers travelling in Economy Class - 20 kg (44 lbs) without extra charges.

Passengers travelling in Business Class - 30 kg (66 lbs).

No single bag weighing over 32 kg will be accepted at check-in and you may be asked to re-pack before you check in.

For passengers flying to the United States and Canada A Piece System is in place. Baggage items, or pieces to be checked in, must not be over 158cm in total dimension each (length + width + height), and must not weigh more than 23kgs.

You are advised to check your baggage allowance by contacting the airline that you are flying with in order to avoid unnecessary delays and inconvenience. Passengers with items that exceed the 32kg weight limit, such as sporting equipment, should make special arrangements with the airline in advance. Please note that you may carry weight more than the permissible limit at an additional cost which can be confirmed by contacting the airline.

You may check your visa requirements by visiting the following websites which contain the most up to date information on visas, passport, health & travel advise for the travellers.

Generally, you may need a visa for entry into a non-EU country. You may need a transit visa in case you have a connecting flight via a third world country. It is often a good idea to find out visa requirement by visiting the individual country pages on the Foreign & Commonwealth Office website. An up to date advice on immigration, visa & entry requirements may also be gathered by contacting the embassy, consulate or high commission of the destination. This is important for non-British citizens including other EU nationals.

You are advised to ensure that your travel documentation is in order prior to departure. It is likely that you will be turned away at check in if you do not have the correct documentation, Furthermore, most countries will not allow you to enter on a one-way ticket without the relevant visa or documentation.

Please contact our customer care department on 0208 843 4444 for assistance if you wish to cancel any bookings for flight, accommodation, car hire etc.

Please note that all cancellations involve certain charges to be borne by the traveller. These charges vary according to the nature of the booking and are adjusted against any refund that you receive. You will need your booking reference/s and any other relevant details at the time of cancellation. If you have arranged insurance to cover your travel and your reason for cancellation falls within the terms and conditions of such insurance, it may be possible to reclaim some or all losses incurred through your insurance company.

Advance Passenger Information (API) is collected for all passengers before travel to or from certain countries, including Dubai, USA, South Africa, Spain, Thailand and China. The law now requires that airlines collect the following Advance Passenger Information (API)

Passport number

Nationality

Gender

Date of birth

Full name as it appears on the passport

Passport number, country of issue and expiry date

Country of residence

Most of the above information can be collected by most passports through a reader at check-in. However, collection of some new information at the check-in would result in longer queues slowing down the check-in for flights. Hence Advance passenger Information is collected in advance at the time of booking. For this you may also contact our customer care advisor on 0208 843 4444.

Please note that for the USA, you will need to provide an address in the USA for your first night's accommodation which may be hotel name, number and street, city, state and zip code.

You may contact our Amendments department / customer care department on 0208 843 4444 to make an amendment to your flight or hotel booking. All flight or hotel bookings are amended at applicable fees subject to the contract of the fare purchased and consequently not all bookings can be amended.

Unfortunately it is not possible to make amendments to car hire reservations. This is classed as a Cancellation.

You can pay with a credit or debit card over the phone or online. Balance payments can be made by contacting our Customer Services on 0208 843 4444. We do not charge any additional surcharge for payments made through credit cards.
* Offer valid for selected dates | Subject to Availability | Terms and Conditions Apply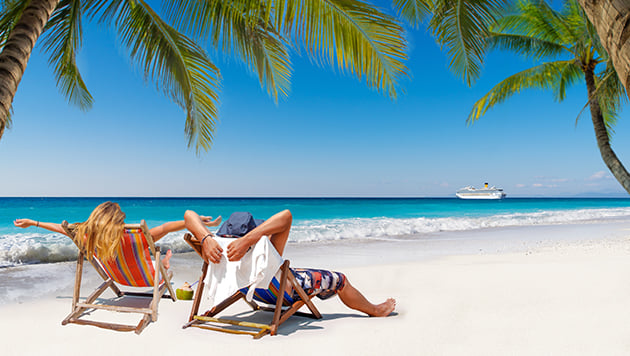 Why our customers love us?
Presenting the most dependable travel solutions from London to the world over since 1984, we are trusted widely by people. Our customers can completely depend on us for end to end travel solutions, while all they need to do is pack their bags and arrive in style!
Why book with Southall Travel?
Price Match Guarantee*
No fee on credit & debit card transactions
Exclusive deals for hundreds of destinations
24/7 assistance by Travel Experts
ATOL Protected
Low deposits
*within 24hrs of booking
24/7 Customer Support
From our Travel Experts
Subscribe for latest deals
Sign up now and get the best holiday and flight deals straight in your inbox!
What our customers say...