Call our travel experts
0800 408 8009
24 hours a day / 7 days a week
Our Bank Details
Southall Travel
Account Number : 63245268
Sort Code : 204281
COVID-19 Update
Classic Rajasthan
The enchanting northern state of Rajasthan is awash with all the colours of India. On our classic adventure, we discover the fierce history of massive forts and the opulence and splendour of Maharajahs' palaces. Stroll markets, search for the elusive Bengal tiger, enjoy a shared meal with a family in Pushkar, and soak up the culture of the local people. This is truly the essence of Rajasthan.
Tour At a Glance
This is our most popular trip to Rajasthan and one of the top-selling trips in our entire range. Opulent, whimsical, and endlessly fascinating – Rajasthan will no doubt capture your imagination and your heart too.
Don't worry if you find the idea of travelling to India daunting at first - your local leader will be on hand to give you all the insider info to help you have a memorable experience of this captivating, but sometimes challenging, country.
Walk past hills, shimmering lakes, and marble palaces of Udaipur – India's most romantic city and one of our favourites. Read more about why here: the sunset from a rampart on Fort Madhogarh, one of our heritage hotels (and a former royal residence) that will be your accommodation while here.
Keep your adrenaline charged with an evening tiger-spotting safari among the lakes and jungles of one of India's best known national parks - Ranthambhore.
Visit our local friends in their home on the border of sacred Pushkar Lake and the evocative Thar Desert. Share a meal together and gain insight into local life.
Could any visit to India be complete without a visit to the Taj Mahal? Here's what you need to know about your visit:
Tour code: HHSC
Group Adventure
Is this trip right for you.
We include some key sights in each destination as well as aim to provide some free time for you to make your own discoveries. Past travellers have found that some research before they travel on what they are most interested in seeing and doing has allowed them to maximise their time in each place.
While there is no guarantee you will see a tiger during your safari in Ranthambhore, you may have a chance to see a variety of other wildlife, including hyenas, jackals, deer, langurs, marsh crocodiles, wild boars, and birdlife.
Make sure your luggage is light and compact enough to be able to carry it up and down multiple flights of stairs (ie. in train stations, hotels without elevators).
There are a number of long travel days on this trip. Some journeys take between six to eight hours, but are a great opportunity to get to know locals, fellow travellers, and the diverse scenery. We are covering a lot of this vast country during the trip, so the journey is all part of the India experience.
It's important to prepare for hot sticky temperatures during the day and cooler climates in the evening, particularly in the desert. Layers are one of the best ways to tackle this disparity in weather. We visit a number of temples on this trip, which requires a certain level of modesty. Please bring clothes that cover the arms and pants/skirts that go past the knees. A light scarf is also a good idea for covering shoulders and arms when it's hot.
Accommodation
Permanent tent (1 night)
Heritage Property (3 nights)
Hotel (10 nights)
Joining point description
The Hotel Taj Princess is located in the Karol Bagh district. The hotel has a rooftop terrance, restaurant and free WIFI. Each room has private ensuite facilities.
Joining point instructions
Delhi's Indira Gandhi's International Airport is approximately 25km from Karol Bagh. One of the biggest airports in the world, it can be quite chaotic and can take some time to process your visa and collect your luggage.

For Original and Basic style trips Intrepid offer a pre-arranged transfer service option. Enquire with your agent and advise your flight arrival details at least 14 days prior to your trip departure. If you have purchased an arrival transfer you will be met in the arrivals hall after clearing customs, your representative with sign board will be standing near the Costa Coffee next to gate no 5. Please ask them to confirm your name.

If you have booked onto an Intrepid Comfort style trip an arrival transfer from the airport to your joining hotel is included. Please inform your agent of your flight details at least 14 days prior to your trip departure so that we may arrange your transfer.

Please do not exit the gates, Costa coffee is just before the exit gate no.5.

If you have any problems and cannot locate our representative, or if your flight is delayed please call the following 24 hour number:

If you do not have a mobile phone, there are public phones next to Costa Coffee. Calls cost 1 rupee per minute

Failing the above please take a taxi to the hotel (using the instructions below) and advise your group leader. When you walk out of the exit door, you will easily be able to spot popular metered taxi counters such as Meru Cabs/Mega Cabs or Easy Cabs, show them your drop location and pay them as per the meter once you get to your hotel.

Taxi's from the airport to our starting point hotel take approx 1 hour and costs between INR 500 - 600 (prepaid traffic police booths).

IMPORTANT: Please avoid taxi touts who tell you that they have a metered taxi parked outside the airport. Previous passengers have complained that they have been charged hefty amount for the transfers.

The Delhi metro is another option from the airport. Trains depart between approx 5am and 11:30pm, the trip takes approx. 45 mins and costs around INR100. Please refer to the metro map for lines, changes and directions to Karol Bagh where most of our hotels are located.

Check in time at hotel is 12 midday.
Finish point instructions
A pre-booked departure transfer to the airport is available if arranged at the time of booking. Please advise your flight arrival details at least 15 days prior to your trip start date. If you plan to stay longer, this departure transfer can only be offered in conjunction with post-tour accommodation booked through Intrepid.
Delhi's Indira Gandhi's International Airport is approximately 25km from Karol Bagh. One of the biggest airports in the world, it can be quite chaotic.
A taxi to the airport takes about 1 hour and should cost between 450 -500INR. Hotel reception or your leader can help you arrange a taxi.
Please have a copy of your e-ticket on your phone/tablet or a printed copy to enter the airport. Before check in you must have your check in luggage x-rayed and sealed. Also ensure at check in that your hand luggage is tagged. (This is a mandatory in order to clear security.)
Check-out time from the hotel is 12 noon. If you are departing later, you can arrange luggage storage at the hotel.
Safety
Most national governments provide regularly updated foreign travel advice on safety issues involved with international travel. We recommend that you check your government's advice for their latest travel information before departure and ensure that your travel insurance covers you for all destinations and activities on your trip. Please refer to our website's safety page for links to major travel advisories and updates on safety issues affecting our trips here: We strongly recommend the use of a neck wallet or money belt while travelling, for the safe-keeping of your passport, flight tickets, cash and other valuable items. Leave your jewellery at home - you won't need it while travelling. Many of our hotels have safety deposit boxes, which is the most secure way of storing your valuables. A lock is recommended for securing your luggage. Your leader will accompany you on all included activities, however, during your trip you'll have some free time to pursue your own interests or relax and take it easy. While your leader will assist you with the available options in a given location, please note that any optional activities you undertake are not part of your Intrepid itinerary, and Intrepid makes no representations about the safety of the activity or the standard of the operators running them. Please use your own good judgement when selecting an activity in your free time. Please also note that your Leader has the authority to amend or cancel any part of the trip itinerary if it's deemed necessary due to safety concerns. Intrepid's operational safety policies can be viewed on our website at the link below. We recommend that you take a moment to read through this information before travelling, and would appreciate any feedback on how safety is being managed on our trips.
'S SAFETY: Women should exercise caution when travelling in India. Reported cases of sexual assault against women are increasing; recent sexual attacks against female visitors in tourist areas and cities show that foreign women are also at risk. While the risk of an incident occurring on your trip is very low, below are some things you can do for your safety and peace of mind when travelling: - Respect local dress codes and customs, perhaps dressing more conservatively than you do at home - Avoid isolated areas, including beaches, unlit city streets and village lanes when alone at any time of day - Avoid travelling alone on public transport, or in taxis or auto-rickshaws, especially at night - If you have to use a taxi get them from hotel taxi ranks and use pre-paid taxis at airports. Try to avoid hailing taxis on the street. Some cities (including Delhi and Chennai) have special taxi services for women with women drivers - If you're being collected at the airport by a driver make sure they have properly identified themselves before you set off. -When leaving your compartment on overnight trains (ie. going to the bathroom), ask a male travel companion to accompany you where possible For further information and advice, visit: www.gov.uk/government/policies/supporting-british-nationals-overseas/supporting-pages/advice-for-women-travellers www.smartraveller.gov.au/tips/women.html PERSONAL BELONGINGS: We strongly recommend the use of a neck wallet or money belt while travelling, for the safe-keeping of your passport, air tickets, cash and other valuable items. Leave your valuable jewellery at home - you won't need it while travelling. Many of our hotels have safety deposit boxes, which is the most secure way of storing your valuables. A lock is recommended for securing your luggage. FREE TIME: Your leader will accompany you on all included activities, however, during your trip you'll have some free time to pursue your own interests, relax and take it easy or explore at your leisure. Please use your own good judgement when selecting an activity in your free time. Please also note that your group leader has the authority to amend or cancel any part of the trip itinerary if it's deemed necessary due to safety concerns. FESTIVALS: Travelling in India and Nepal during Holi can at times be unsafe - drinking and drug use is more widespread during this holiday. Your leader/guide will advise your group on what places to avoid on this day. It may be necessary to alter your itinerary for the day. Diwali (a lunar festival generally held from mid-October to mid-November every year) is celebrated by local people letting off fireworks in the street. It can be very noisy for several days with extra pollution caused by fireworks. As there are no restrictions on buying fireworks in India there are often injuries caused by people exploding them inappropriately. During this festival, your leader/guide may be required to alter your itinerary to avoid large crowds gathering and using fireworks. PERSONAL SAFETY: While travelling there is always the risk of pick-pocketing and petty theft, particularly in the more touristy cities. We recommend that you exercise caution when walking alone at night and encourage you to walk together and only on main, well-lit thoroughfares. Be particularly vigilant on public transport. Simple measures like carrying your day pack on your front, not hanging your bag over the back of your chair and wearing a money belt will reduce any chance that your valuables should go missing. SCAMS: Scams involving ATM and credit cards, train tickets, taxis, temple donations and tourist guides operate throughout India. If you are the victim of a scam, report it immediately to the nearest police station. Even though they may not be able to get your money or goods back, they can issue you with an official loss report for insurance purposes.
Medical and health information
GENERAL HEALTH

All travellers need to be in good physical health in order to participate fully on this trip. When selecting your trip please make sure you have read through the itinerary carefully and assess your ability to manage and enjoy our style of travel. Please note that if in the opinion of our group leader or local guide any traveller is unable to complete the itinerary without undue risk to themselves and/or the rest of the group, we reserve the right to exclude them from all or part of a trip without refund.
You should consult your doctor for up-to-date medical travel information or for any necessary vaccinations before departure. We recommend that you carry a first aid kit as well as any personal medical requirements as they may not easily be obtained while travelling.

COVID-19

The safety and wellbeing of our travellers, leaders, crew, staff, and suppliers continues to remain our highest priority as we travel. You can read more about how we will keep you safe on our trips, including our COVID-19 Health & Safety Guidelines here

HEALTH SCREENING

If you are unwell prior to travelling, please stay at home and contact us to make alternative arrangements. At the group meeting, you will be asked to complete a self-screening health form and report any COVID-19 symptoms as well as any close contact with someone who has suspected or confirmed COVID-19. If you are displaying any symptoms or have any health concerns at this time, we will follow the advice of local health authorities to determine whether medical assistance, isolation or further action is required. We ask all travellers to continue to monitor their health throughout their travels and report any relevant symptoms to their tour leader.

MANDATORY VACCINATION POLICY

All travellers on Intrepid trips (outside Australia, New Zealand and the Cook Islands) are required to produce proof of full vaccination against COVID-19. From 1 December 2021, all travellers on Intrepid trips, including in Australia, New Zealand and the Cook Islands, are required to produce proof of full vaccination against COVID-19.
This policy is in addition to any specific testing or vaccination requirements for entry or exit to a destination or required by your airline. For more information, including a detailed FAQ about this policy, please visit

MOSQUITO-BORNE ILLNESSES

Malaria is a risk in many parts of India, including major cities. Cases of dengue fever are reported, especially in the period after the monsoon. Other mosquito-borne diseases (including Japanese encephalitis, chikungunya fever, and filariasis) also occur. Take preventative measures such as wearing long clothing, using repellent, and being indoors particularly around dusk and dawn. Consult a medical professional regarding prophylaxis against malaria. For more information, see the World Health Organisation's fact sheets

AIR POLLUTION

During winter months (October-February), air pollution levels in parts of India can spike to hazardous levels. Severe pollution can increase the risk of respiratory problems. Those with pre-existing medical conditions, particularly heart and lung conditions, may be especially affected. Your leader can assist you to obtain a face mask if required.

OTHER INFECTIOUS DISEASES

Water-borne, food-borne, parasitic and other infectious diseases (including meningitis, cholera, typhoid, hepatitis, tuberculosis, diphtheria and rabies) are common in India. Tap water is not safe to drink. Home-made or unlabelled alcohol can be poisonous. Seek medical attention if you suspect food poisoning, if you have a fever or suffer from diarrhea.

ZIKA VIRUS

India is classified as an ongoing transmission zone for Zika, with confirmed cases in Tamil Nadu and Jaipur. Basic precautions for protection from mosquito bites should be taken by people traveling to Zika transmission areas, especially pregnant women.

INFLUENZA

Cases of influenza A(H1N1) are widespread in India during winter with a number of recent cases in Rajasthan. Discuss influenza vaccination requirements with your doctor or a travel health professional before departing and maintain good hygiene practices by covering your mouth and nose with a tissue when coughing, and washing your hands regularly. For more information, see the World Health Organisation's fact sheets (seasonal)
Food and dietary requirements
While travelling with us you'll experience the vast array of wonderful food available in the world. Your group leader will be able to suggest restaurants to try during your trip. To give you the maximum flexibility in deciding where, what and with whom to eat, generally not all meals are included in the trip price. This also gives you more budgeting flexibility. As a rule our groups tend to eat together to enable you to taste a larger variety of dishes and enjoy each other's company. If you have dietary requirements and/or food allergies, please let your booking agent know prior to departure.

FOOD IN INDIA

Food is a way of life in India. You can snack for a bargain or dine in the finest Indian restaurants. Generally, you can eat very cheaply in India. There is a huge choice of restaurants and street stalls serving traditional and local Indian food. In bigger restaurants in areas frequented by more tourists, there is a choice between Indian, Chinese and Western-style food. Here are some ideas of what to try
Please note that service in restaurants (especially with a group) can be quite slow so patience is a must.
India caters very well towards vegetarians and vegans with almost all restaurants having a veg and pure veg section of the menu. If in doubt please check with your tour leader. See our guide to eating vegan in India here
Your tour leader will be able to direct you towards restaurants that are known to have better hygiene, especially in tourist areas where they are travelling with our groups regularly. For some more advice on avoiding "Delhi belly", see our article here
Important Notes
MAIN LUGGAGE

What you need to bring will vary according to when you are travelling. Generally speaking, we recommend you pack as lightly as possible and make sure that you are able to carry and lift your own luggage and walk with it for short distances including up and down stairs and in busy train stations. Our travellers usually find the smaller their luggage is, the more they enjoy the trip not having to worry about carrying heavy bags! Aim to keep your main luggage under 15kg.
Small, wheeled suitcases that can also easily be picked up and carried are the best for travel in this part of the world, although if you prefer, a backpack is also fine. If you are taking overnight trains, or primarily using public transport then the smaller your luggage the easier it will be to store under or above bunks.

DAY PACK

A day pack for carrying essentials when exploring destinations as well as for short overnight stays will be useful. On overnight trains packing this with the essentials you need to access during the trip will also be very useful.
Below are some ideas and helpful tips on what you specifically need for this trip.

ESSENTIALS

Lightweight clothing. A mixture of lightweight clothing and warm layers. Clothes should be easy to wash and dry. Maybe bring a change in smart clothes for dinner in bigger cities. Clothing that covers arms and pants/skirts that go past the knee for entry into local temples.
Closed-in shoes (to protect from cuts/scratches/insect bites on city and countryside walks)
Sun protection hat, sunscreen, sunglasses

RECOMMENDED

Parts of India can get very cold (ie. below zero!) during winter (Dec to Feb) and northern regions of India are typically cool in the evenings throughout the year. Many hotels in India do not have central heating. We recommend checking local weather advisory websites before departing to get a better understanding of what to expect and how best to pack. Bringing extra layers and a beanie could improve your overall experience.
Personal medical kit, we recommend you carry items such as mild pain killers, electrolytes, Band-Aids and insect repellent.
Water bottle. At least 1.5litre capacity. The sale of bottled water contributes to an enormous environmental problem around the world. A large proportion end up in limited landfill or discarded in waterways and natural environments.
Camera with spare batteries. Our trips have access to power to recharge batteries for phones and cameras most days but we recommend you take a spare battery for your camera.
A small chain and padlock for overnight trains are handy to keep your luggage safe and secure.

OPTIONAL

Sleeping bag. Useful for camping, overnight trains and poorly heated hotels, during the winter months of Dec Feb
Sleep sheet.
Earplugs/eye mask 
A good book, a journal and music player
Binoculars for spotting wildlife

OTHER USEFUL THINGS TO TAKE

reusable shopping bag for buying supplies for long journeys
slippers or flip flops
torch/flashlight
travel wipes
small towel
head scarf for women (for when entering temples or mosques)

OTHER THINGS TO CONSIDER

check weather in destinations you are travelling to online a few days before you go to make sure you pack appropriate clothing
laundry facilities may not be available in all destinations, so make sure you have a few cycles of clothes to tide you over until your next chance to wash

VALUABLES

Please try to avoid bringing unnecessary valuables, and use your hotel safe. It's also a good idea to purchase a money belt or pouch that is easily hidden. We strongly recommend that you photocopy/scan all important documents e.g. air tickets, passport, vaccination certificate, etc. and keep the copies separate from the originals.

MORE!

If you need some further tips for packing, you can always check out our ultimate packing list, or read this advice here
Passport and visas
PASSPORT
You will need a valid passport to travel internationally. As a general rule, most countries require that your passport has a minimum of 6 months validity remaining. Your passport details are required to complete your booking. Please ensure the passport details you provide are accurate. Any errors provided may result in extra fees for making corrections in bookings. We recommend taking copies of the main passport pages and other important documents with you as well as leave copies at home with family or friends.
VISAS
Visas are the responsibility of the individual traveller. Entry requirements can change at any time. It is important that you check your government's foreign travel advisories along with the consular website of the country or countries you are travelling to for the most up to date information specific to your nationality and circumstances. Please be aware that not all visa information found online from other sources may be valid while COVID-19 restrictions are in place.
Visas can take several weeks to process, so make sure you research the requirements as soon as you have booked your trip to allow for obtaining any necessary documents as well as the application and processing time. Your booking consultant can advise on a visa processing service or you can apply yourself directly through a consulate. Below you will find general visa advice about the destinations on your trip.
COVID-19 ENTRY AND EXIT REQUIREMENTS
Due to constantly evolving COVID-19 requirements and restrictions, you must monitor your government's foreign travel advice for the most up-to-date border measures and entry requirements as they may change without notice. See Intrepid Travel Alert page for some commonly used government travel advice websites:
Entry requirements may include but not limited to the presentation of a vaccination certificate, a negative PCR test, health declaration form, passenger locator form, or proof of hotel or tour booking. Lack of any required documents may result in denial of entry.
Airline boarding requirements may differ, or be in addition to, a destination's entry requirements. Monitor your airline's requirements regularly in the lead up to travel. Being allowed to board a flight doesn't guarantee entry to a destination.
Please also ensure you have a travel insurance policy that extends to cover COVID-19 related expenses.
RETURN TRAVEL
Please ensure you stay up to date with any current testing or quarantine requirements for returning to your home country or transiting through other destinations after the completion of your tour.
We are able to help facilitate taking a COVID-19 test while on trip. Please ensure you have funds available to cover the cost of this test which will be payable directly to the testing site. Your Intrepid Tour Leader will provide more details at the group meeting as well as assist with booking appointments for all travellers who need to be tested.
INDIA:
An E-Tourist Visa (eVT) visa on arrival is available for select nationalities including but not limited to the following: Australia, Canada, New Zealand, Germany, UK & USA. Passport holders from these countries can apply for an eVT to have their visa issued upon arrival at 16 major airports in India.
Please follow the instructions at - and complete the application for your eVT.
IMPORTANT:
- Please be aware of strict conditions regarding application and travel (check under the ELIGIBILITY section of the website).
- E-Tourist Visas are available for entry of up to 90 days. For residents of the USA, UK, Canada, and Japan e-Tourist Visas are available for up to 180 days. If you plan to be in India longer you will need to apply for a tourist visa at an Indian visa application centre in your home country.
- Please note that travellers entering India overland from Nepal are required to apply for a visa in advance in their home country. Visas will NOT be issued on the Nepal/Indian border.
- The e-Tourist Visa DOES NOT apply to travellers entering India overland. Please check your trip notes if you are crossing a border between India and Nepal.
- Indian visas are difficult and time-consuming to obtain in Nepal.
Tourist visas are available in Single and Multiple Entry. Be sure to check the date you require a visa from and the length of time you will need to cover, especially if you change countries during your trip.
For your visa application, you need to include the following information under the local contact section towards the end of the application. :
PEAK India
25/3 East Patel Nagar
Delhi 110008
Phone: +91 11 4500 6400
Please note that this information can change at any time. Please always refer to
This is the only official visa online site. There are many other mirror sites that are run by visa service companies or scammers and may not be reliable.
NATIONAL PARKS:
In order to obtain permits and safari bookings for national parks in India, we require a scanned colour copy of the bio page of your passport at the time of booking. Your safari arrangements cannot be completed without this information.
Travel insurance
Travel insurance is compulsory on all our trips for those travelling internationally. We require that at a minimum you are covered for medical expenses including emergency repatriation. If you are travelling within your home country or region please confirm before travel that you are entitled to access the public medical system easily should an accident occur. We strongly recommend all travellers have a policy that also covers personal liability, cancellation, curtailment and loss of luggage or personal effects. For international trips, you will not be permitted to join the group until evidence of travel insurance and the insurance company's 24-hour emergency contact number has been sighted by your leader.
If you have credit card insurance your group leader will require details of the participating insurer/underwriter, the level of coverage, policy number, and emergency contact number rather than the bank's name and your credit card details. Please contact your bank for these details prior to arriving in-country.
Travellers who reside within the European Union or Switzerland receive basic international health insurance, so travel insurance is not mandatory under European Union Law. However, as this does not cover situations such as emergency rescues, private health care, or repatriation to their home country, comprehensive travel insurance is strongly recommended. European Union or Swiss travellers who decline travel insurance when travelling outside of their home region must sign a Travel Insurance Waiver Form at the Group Meeting.
For assistance with travel insurance or other services, please visit the link below:
Responsible travel
Our Responsible Travel Policy outlines our commitment to preserving the environment, supporting local communities, protecting the vulnerable, and giving back to the places we travel. All our trip leaders, suppliers, and staff are trained on these principles and are core to us delivering sustainable, experience-rich travel.
Explore the different parts of our Responsible Travel Policy by visiting:
ELEPHANT PERFORMANCES & ELEPHANT RIDING:
While we respect each individual's decisions while travelling, Intrepid does not include elephant rides or unnatural performance activities on any itinerary, and we recommend you bypass these activities should they be offered to you during your stay. Professional wildlife conservation and animal welfare organisations, including World Animal Protection, advise that contrary to common belief, captive elephants remain wild animals and despite good intentions, unfortunately, many venues are unable to provide the appropriate living conditions elephants require and this ultimately impacts their well-being. While there is some merit in the argument that the money you pay for the activity goes towards keeping the elephants and their mahouts employed, we know that it also fuels demand for elephants to be captured in the wild or captive-bred. We thank you for your support in improving the welfare of these majestic creatures. Further information is available on the below link:
LOCAL CUSTOMS
It's always a good idea to learn something about local language and customs before you travel, and visiting India is no exception. Your leader will be on hand to guide you through cultural differences and teach you some basic language. Here are some Hindi phrases to take with you on your trip:
Climate and seasonal
WEATHER IN INDIA
Due to India's size and topography, there's a huge amount of variation in its climate. We recommend you consider both the season and the part of India you intend to visit, so that you can best pack for your adventure.
One of the most beneficial times to visit India is from September to March when temperatures are at their best, with warm days and cool nights.
During winter (December to January), temperatures can get quite cold in Delhi and the north, especially at night. Hotels in some regions may not have adequate heating. In these months you may like to bring thermals for sleeping and a warm jacket for mornings and evenings. Fog can delay trains travelling throughout this region.
Monsoon is from May to October and offers hot and humid conditions. It is not unusual for trains to be delayed, and for activities in towns near rivers and lakes (ie Varanasi) to require amendment at this time of year. Your leader will be able to advise you locally on any changes.
PUSHKAR CAMEL FAIR:
The Pushkar Camel Fair is undoubtedly one of the most vibrant festivals in India. Dates can vary from those published, but at the time of writing the Fair is scheduled for 11-19 November 2021. The Fair originated as a livestock fair (ie. for buying and trading animals for work and meat) and some of the events today still involve selling, dressing up, parading, racing, and performing camels. Some past travellers have raised animal welfare concerns in witnessing these events. However, camels are only one part of the Fair. There are also carnival-style events involving musicians, magicians, acrobats, dancers. Our favourite is the moustache competition! Many religious rituals take place during this time and there are plenty of regional handicrafts and souvenirs for sale, all of which make it a fascinating time to be in Pushkar.
RANTHAMBHORE CLOSURE:
Ranthambhore National Park is closed between 1 July and 30 September each year. On those trips affected, we'll visit nearby Sawai Mansingh Sanctuary. Sawai Mansingh Sanctuary is located approx. 16km from Ranthambhore and is due to its hilly terrain isn't as affected by the monsoon. Tigers inhabit this area also and spottings are more favorable at this time of year as they move away from flooded areas of Ranthambhore.
FESTIVALS & HOLIDAYS
As a country of many cultures and religions, India has many festivals and public holidays. Here are some of the key dates and events:
HOLI (Festival of Colours)
2021 28-29 March
2022 17-18 March
DIWALI (Festival of Light)
2021 4 November
2022 24 October
RAMADAN (Muslim Holy Month)
2021 12 April-11 May
2022 01 April-02 May
Feedback
Can't stop thinking about your adventure? Tell us all about it! We read each piece of feedback carefully and use it to make improvements for travellers like you. Share your experience with us at: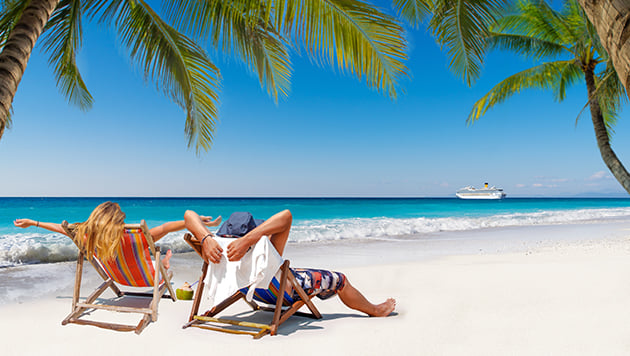 Why our customers love us?
Presenting the most dependable travel solutions from London to the world over since 1984, we are trusted widely by people. Our customers can completely depend on us for end to end travel solutions, while all they need to do is pack your bags and arrive in style!
Why book with Southall Travel?
Price Match Guarantee*
No fee on credit & debit card transactions
Exclusive deals for hundreds of destinations
24/7 assistance by Travel Experts
ATOL Protected
Low deposits
24/7 Customer Support
From our Travel Experts
Chat Online
With a Travel Expert
Request a call back
We will get back to you
Subscribe for latest deals
Sign up now and get the best holiday and flight deals straight in your inbox!
What our customers say...