Call our travel experts
0208 088 0732
24 hours a day / 7 days a week
Our Bank Details
Southall Travel
Account Number : 63245268
Sort Code : 204281
COVID-19 Update
Beautiful Bali
Travel to Bali and discover Indonesia's beautiful island escape. Dotted with small, character-filled villages, smouldering volcanoes rising out of lush rich fields, idyllic beaches and colourful reefs, Bali is the perfect island getaway. Conquer the slopes of simmering Mt Batur, explore an underwater world in Bali Barat National Park, feast on delicious Balinese cuisine and enjoy moments of absolute peace in Pura Ulun Danu Bratan, a Hindu–Buddhist lake temple dedicated to the goddess of the waters. Fall in love with the warmth of the people, the ornate customs and welcoming culture that are synonymous with beautiful Bali.
Tour At a Glance
This trip will immerse you in Balinese culture – you'll eat street food, meet songket weavers, witness a traditional Kecak dance performance and visit a Hindu-Buddhist island temple.
A guided hike to the summit of Mt Batur will provide you with dazzling sunrise vistas that stretch across the Lombok Strait, all the way over to the peaks of Mt Rinjani.
The lovely, peaceful village of Sidemen is nestled in the lush Balinese hills. This is the perfect place to escape the tourists, and the heat!
Ubud is the artistic and cultural heart of Bali, enjoy a guided walk through the lush green surrounds and gain an insight into daily village life.
With hiking, cycling and snorkelling, this trip is steeped in outdoor activities. But there's also plenty of time to relax – bathe in hot springs or laze on the beach
Learn how to make a Balinese blessing and understand it's importance to the Balinese people.
Tour code: TISA
Group Adventure
Is this trip right for you.
A good level of fitness is essential, as there are a number of physical activities included (cycling from Ubud, walking up Mt Batur at sunrise and snorkelling in Bali Barat National Park).
There is one very early start – your sunrise climb of Mt Batur kicks off at 3 am. This means you'll be walking over some gravel and volcanic rock in the dark. Head torches, warm clothing and good walking shoes are a must. The view at sunrise is well worth the effort, especially if the weather's fine!
We visit villages and small towns on this trip, where life is more conservative than in the tourist areas. You will need to bring clothes that allow your shoulders and knees to be covered for both men & women. At some hot springs you will need to wear a t-shirt and shorts over your swimwear.
Bali is blessed with a consistent climate for most of the year. However, the rainy season (usually October–March) brings frequent downpours. The good news is that these rainy bursts don't last long, and it is usually still warm.
You may also want to check out our Bali & Lombok Adventue (TISBC) or our Java & Bali Explorer (TISJC) if you have longer time to explore in region.
Accommodation
Resort (2 nights) Hotel (6 nights)
Finish point instructions
If you have pre-booked a departure transfer your transfer driver will meet you approximately 3 hours before your departure time. Please ask your leader to reconfirm your pick up time.
Alternatively the hotel can help you book a taxi to the airport. Expect to pay about IDR150,000 (increased rates at night time) for the 20-30 minute journey to the airport.
Safety
Most national governments provide regularly updated foreign travel advice on safety issues involved with international travel. We recommend that you check your government's advice for their latest travel information before departure and ensure that your travel insurance covers you for all destinations and activities on your trip. Please refer to our website's safety page for links to major travel advisories and updates on safety issues affecting our trips here: We strongly recommend the use of a neck wallet or money belt while travelling, for the safe-keeping of your passport, flight tickets, cash and other valuable items. Leave your jewellery at home - you won't need it while travelling. Many of our hotels have safety deposit boxes, which is the most secure way of storing your valuables. A lock is recommended for securing your luggage. Your leader will accompany you on all included activities, however, during your trip you'll have some free time to pursue your own interests or relax and take it easy. While your leader will assist you with the available options in a given location, please note that any optional activities you undertake are not part of your Intrepid itinerary, and Intrepid makes no representations about the safety of the activity or the standard of the operators running them. Please use your own good judgement when selecting an activity in your free time. Please also note that your Leader has the authority to amend or cancel any part of the trip itinerary if it's deemed necessary due to safety concerns. Intrepid's operational safety policies can be viewed on our website at the link below. We recommend that you take a moment to read through this information before travelling, and would appreciate any feedback on how safety is being managed on our trips.
PRECAUTIONS: Please be aware that local laws governing tourism facilities in this region differ from those in your home country and not all the accommodation which we use has a fire exit, fire extinguishers or smoke alarms. SEAT BELTS: Please be aware that local laws governing transportation safety may differ from those in your home country and not all the transport which we use is able to provide seat belts. PETTY THEFT AND PERSONAL SAFETY: While travelling there is always the risk of pick-pocketing and petty theft, particularly in the more touristy cities. We recommend that you exercise caution when walking alone at night and encourage you to walk together and only on main, well-lit thoroughfares. Be particularly vigilant on public transport. Simple measures like carrying your day pack on your front, not hanging your bag over the back of your chair or on the floor and wearing a money belt will reduce any chance that your valuables should go missing. MOTORBIKE BAG SNATCHING: Be particularly aware of motorbike bag snatching, especially in the bigger cities.
BIKE HELMETS: Helmets are provided for all included cycling activities. If you prefer you can bring your own to ensure the right fit and quality.
TERRORISM: Many governments advise to exercise a high degree of caution in Indonesia, including Bali, Surabaya, Jakarta and Lombok, because of the high threat of terrorist attack. See travel advisories from your country of residence for further information. CIVIL UNREST AND POLITICAL TENSION: Political rallies, protests and demonstrations occur regularly and can turn violent with little notice. Avoid all public gatherings of this nature and follow the advice of local authorities. PETTY CRIME: A range of petty crime occurs in Indonesia, particularly in tourist areas of Bali. Theft, robbery and bag snatching are common. Be vigilant for thieves on motorbikes targeting pedestrians, in crowded and popular tourist areas. Be alert in bars and nightclubs where drink spiking with toxic substances can occur. Credit card and ATM fraud occurs in Indonesia. Monitor your transaction statements and tell your bank when you'll visit Indonesia so your cards won't be blocked. Only use ATMs within controlled and secure areas such as banks, shops and shopping centres. SCAMS: All types of gambling are illegal in Indonesia. Travellers have lost large sums of money in card game scams run by organised gambling gangs, particularly in Bali. TAXIS: Only use officially licensed taxi companies you can book by phone, from inside an airport or at stands at major hotels.
Medical and health information
GENERAL HEALTH

All travellers need to be in good physical health in order to participate fully on this trip. When selecting your trip please make sure you have read through the itinerary carefully and assess your ability to manage and enjoy our style of travel. Please note that if in the opinion of our group leader or local guide any traveller is unable to complete the itinerary without undue risk to themselves and/or the rest of the group, we reserve the right to exclude them from all or part of a trip without refund.
You should consult your doctor for up-to-date medical travel information or for any necessary vaccinations before departure. We recommend that you carry a first aid kit as well as any personal medical requirements as they may not easily be obtained while travelling.

COVID-19

The safety and wellbeing of our travellers, leaders, crew, staff, and suppliers continues to remain our highest priority as we travel. You can read more about how we will keep you safe on our trips, including our COVID-19 Health & Safety Guidelines here

HEALTH SCREENING

If you are unwell prior to travelling, please stay at home and contact us to make alternative arrangements. At the group meeting, you will be asked to complete a self-screening health form and report any COVID-19 symptoms as well as any close contact with someone who has suspected or confirmed COVID-19. If you are displaying any symptoms or have any health concerns at this time, we will follow the advice of local health authorities to determine whether medical assistance, isolation or further action is required. We ask all travellers to continue to monitor their health throughout their travels and report any relevant symptoms to their tour leader.

MANDATORY VACCINATION POLICY

All travellers on Intrepid trips (outside Australia, New Zealand and the Cook Islands) are required to produce proof of full vaccination against COVID-19. From 1 December 2021, all travellers on Intrepid trips, including in Australia, New Zealand and the Cook Islands, are required to produce proof of full vaccination against COVID-19.
This policy is in addition to any specific testing or vaccination requirements for entry or exit to a destination or required by your airline. For more information, including a detailed FAQ about this policy, please visit

PRESCRIPTION MEDICATION

Not all medications available over the counter or by prescription in your home country are available in other countries. Some may be considered illegal or a controlled substance, even if prescribed by a doctor. Always carry a copy of your prescription or a letter from your doctor stating what the medicine is, how much you take and that it's for personal use only.

MOSQUITO-BORNE ILLNESSES

Several mosquito-borne illnesses occur in Indonesia, including malaria, dengue fever and Japanese encephalitis. The risk of infection remains low. Protect yourself against mosquito-borne illnesses by taking measures to avoid insect bites, including using insect repellent and wearing long, loose-fitting, light-coloured clothing. Speak to your doctor about prevention and vaccinations before you travel.

RABIES

Rabies is a risk throughout Indonesia, especially in Bali. Avoid direct contact with dogs and other animals, including monkeys. Don't feed or pat them. This includes monkeys in popular markets, tourist destinations and sanctuaries where you may be encouraged to interact with them. If bitten or scratched, immediately use soap and water to wash the wound thoroughly. Seek urgent medical attention.
Pre-exposure vaccine is available but receiving rabies vaccine prior to travel does not preclude the need for post-exposure medical evaluation and additional doses of rabies vaccine. There is a shortage of rabies vaccine in Indonesia and if you are bitten by an animal you should consider travelling to a 3rd country or your country of origin for treatment.

POISONING FROM ALCOHOLIC DRINKS

There are known cases of poisoning from alcoholic drinks contaminated by harmful substances, most recently in Bali and Lombok. Drink only at reputable venues, avoid home-made alcohol and seek urgent medical attention if you suspect poisoning.

PROHIBITED SUBSTANCES

Do not consume any non-prescription drugs in Indonesia, including magic mushrooms. They are highly dangerous and illegal. Indonesia carries high penalties, including the death penalty.
Food and dietary requirements
While travelling with us you'll experience the vast array of wonderful food available in the world. Your group leader will be able to suggest restaurants to try during your trip. To give you the maximum flexibility in deciding where, what and with whom to eat, generally not all meals are included in the trip price. This also gives you more budgeting flexibility. As a rule our groups tend to eat together to enable you to taste a larger variety of dishes and enjoy each other's company. If you have dietary requirements and/or food allergies, please let your booking agent know prior to departure.

INDONESIAN FOOD

Here are 10 quintessential dishes you have to try while travelling in Indonesia

VEGETARIANS & VEGANS

Strict vegetarians should be aware that a lot of Indonesian cooking contains fermented shrimp paste (terasi) as a basic ingredient. Chicken and eggs are also common in many dishes. Although there are many vegetarian options available, please ensure you are specific as possible when ordering food to ensure that your meal suits your dietary needs. If you are travelling to Ubud, see our guide to vegan and vegetarian eats
Important Notes
What you need to bring will vary according to when you are travelling. Generally speaking, we recommend you pack as lightly as possible and make sure that you are able to carry and lift your own luggage, and walk with it for short distances. As well as your underwear, toothbrush and other items you always need to pack for travel, below are some items that you specifically need for this trip.

ESSENTIALS

Day pack for carrying essentials when exploring destinations.
Lightweight clothing A mixture of covering lightweight clothing and some warm layers (depending on the season) are recommended. It is best to check the weather and seasonal information before travelling.
For visits to religious sites you will also need to wear clothing that covers shoulders and pants/skirts that go past the knee. Perhaps carry a scarf or sarong for these visits. Modest and covering clothing is also preferable when visiting areas outside major cities that are more conservative.
Walking shoes or hiking boots with a good grip Closed-in shoes that are comfortable to walk for an entire day are recommended for Mt Batur climb, city and countryside walks, and are necessary for cycling activities
Sandals/flip flops
Sun protection – hat, sunscreen, sunglasses, lip balm
Insect repellent
Head torch (a head torch is best for when you are climbing to Mt Batur before sunrise)
Waterproof jacket (particularly if travelling from October until March)
Warm layers (While climbing to Mt Batur before sunrise temperatures can be very cold, so make sure you pack several layers that can be added/removed as you ascend/descend).
Swimming costume

RECOMMENDED

Warm hat (for Mt Batur Climb)
Personal medical kit. Your guide will carry a large kit but we recommend you carry items such as, mild pain killers, adhesive bandages and electrolytes.
Camera with spare batteries/charger/power bank You will have access to power to recharge your electrical items most days, however these are a good backup.
Electrical adapter plug
Hand sanitizer
Water bottle – some hotels may have filtered drinking water to refill your bottle.
Money belt or pouch
Water purification tablets
Waterproof bag cover or plastic bags

OPTIONAL

A good book, a journal and music player
Playing cards
Travel washing line and Bio-degradable washing detergent

MORE!

If you need some further tips for packing, you can always check out our ultimate packing list.
Passport and visas
PASSPORT
You will need a valid passport to travel internationally. As a general rule, most countries require that your passport has a minimum of 6 months validity remaining. Your passport details are required to complete your booking. Please ensure the passport details you provide are accurate. Any errors provided may result in extra fees for making corrections in bookings. We recommend taking copies of the main passport pages and other important documents with you as well as leave copies at home with family or friends.
VISAS
Visas are the responsibility of the individual traveller. Entry requirements can change at any time. It is important that you check your government's foreign travel advisories along with the consular website of the country or countries you are travelling to for the most up to date information specific to your nationality and circumstances. Please be aware that not all visa information found online from other sources may be valid while COVID-19 restrictions are in place.
Visas can take several weeks to process, so make sure you research the requirements as soon as you have booked your trip to allow for obtaining any necessary documents as well as the application and processing time. Your booking consultant can advise on a visa processing service or you can apply yourself directly through a consulate. Below you will find general visa advice about the destinations on your trip.
COVID-19 ENTRY AND EXIT REQUIREMENTS
Due to constantly evolving COVID-19 requirements and restrictions, you must monitor your government's foreign travel advice for the most up-to-date border measures and entry requirements as they may change without notice. See Intrepid Travel Alert page for some commonly used government travel advice websites:
Entry requirements may include but not limited to the presentation of a vaccination certificate, a negative PCR test, health declaration form, passenger locator form, or proof of hotel or tour booking. Lack of any required documents may result in denial of entry.
Airline boarding requirements may differ, or be in addition to, a destination's entry requirements. Monitor your airline's requirements regularly in the lead up to travel. Being allowed to board a flight doesn't guarantee entry to a destination.
Please also ensure you have a travel insurance policy that extends to cover COVID-19 related expenses.
RETURN TRAVEL
Please ensure you stay up to date with any current testing or quarantine requirements for returning to your home country or transiting through other destinations after the completion of your tour.
We are able to help facilitate taking a COVID-19 test while on trip. Please ensure you have funds available to cover the cost of this test which will be payable directly to the testing site. Your Intrepid Tour Leader will provide more details at the group meeting as well as assist with booking appointments for all travellers who need to be tested.
INDONESIA:
Passport holders for most nationalities are permitted to enter visa free for up to 30 days for tourism purposes. Please check with your relevant consulate or embassy.
Entry requirements: presentation of onward or return tickets, passport which is valid for at least 6 months. Visitors on visa-free short visits must enter AND exit from certain airports or seaports in Indonesia including: Jakarta (Soekarno-Hatta Airport), Bali (Ngurah Rai Airport), Yogyakarta (Adisucipto Airport) and Surabaya (Juanda Airport). This currently excludes entry and exist from Lombok (Bandar Udara International Airport). Visa-free short visits cannot be extended and cannot be transferred to another type of visa.
Some nationalities are required to obtain a visa on arrival, or in advance. Citizens of countries who aren't on the visa on arrival or visa-free lists are required to apply for a visa in their home country before travelling to Indonesia.
Nationals of all countries planning to stay for more than 30 days in Indonesia have to obtain an appropriate visa at an Indonesian consulate or embassy before their arrival in the country.
PASSPORTS
Local laws require that you must always carry identification. We recommend taking a clear photocopy of your passport photo page and photo of your visa (after arriving), to carry with you.
Travel insurance
Travel insurance is compulsory on all our trips for those travelling internationally. We require that at a minimum you are covered for medical expenses including emergency repatriation. If you are travelling within your home country or region please confirm before travel that you are entitled to access the public medical system easily should an accident occur. We strongly recommend all travellers have a policy that also covers personal liability, cancellation, curtailment and loss of luggage or personal effects. For international trips, you will not be permitted to join the group until evidence of travel insurance and the insurance company's 24-hour emergency contact number has been sighted by your leader.
If you have credit card insurance your group leader will require details of the participating insurer/underwriter, the level of coverage, policy number, and emergency contact number rather than the bank's name and your credit card details. Please contact your bank for these details prior to arriving in-country.
Travellers who reside within the European Union or Switzerland receive basic international health insurance, so travel insurance is not mandatory under European Union Law. However, as this does not cover situations such as emergency rescues, private health care, or repatriation to their home country, comprehensive travel insurance is strongly recommended. European Union or Swiss travellers who decline travel insurance when travelling outside of their home region must sign a Travel Insurance Waiver Form at the Group Meeting.
For assistance with travel insurance or other services, please visit the link below:
Responsible travel
Our Responsible Travel Policy outlines our commitment to preserving the environment, supporting local communities, protecting the vulnerable, and giving back to the places we travel. All our trip leaders, suppliers, and staff are trained on these principles and are core to us delivering sustainable, experience-rich travel.
Explore the different parts of our Responsible Travel Policy by visiting:
LOCAL DRESS:
When packing be aware that dress standards are conservative throughout Indonesia, especially outside major cities. To respect this and for your own comfort, we strongly recommend modest clothing. This means clothing that covers your shoulders and knees for all genders. Loose, lightweight, long clothing is both respectful and cool in the predominantly hot Asian climates. In many rural areas in Asia women will need to wear modest clothing even to swim. Singlets, tank tops and topless sun bathing are all unacceptable. When visiting religious sites men often need to wear long trousers and women a long skirt or sarong.
CIVET COFFEE/KOPI LUWAK:
Civet coffee, or Kopi Luwak as it's known in Indonesia, is made from coffee beans that have been partially digested and then excreted by small cat-like mammals called civets. High demand for this expensive drink, as well as the rising popularity of Kopi Luwak with international travellers has led to a proliferation of farms across Indonesia. Investigations by World Animal Protection reveal increasing animal cruelty to meet demands. Rather than sourcing beans from the wild, producers are capturing civets (highly active nocturnal animals) and keeping them caged in cramped, inhumane conditions on farms. Due to the numerous ethical questions surrounding this coffee's production, we strongly discourage our travellers from purchasing Kopi Luwak. If you'd like to know more, visit
Climate and seasonal
FLOODS & MUDSLIDES:
Floods and mudslides can occur during the wet season (October - March). Heavy rains during this time can result in areas of the Jakarta region being affected by flood waters. Key services, such as emergency and medical care, telecommunications, transport, and the supply of food and water are often disrupted during floods and mudslides. Should our trips be affected by floods during this time we may need to reroute our itineraries and travellers may need to use their contingency funds to cover additional costs.
VOLCANOES:
Indonesia has many active volcanoes that can erupt at any time and cause widespread disruption. Alert levels may be raised and evacuations ordered at short notice. Follow the instructions and advice of local authorities, including any evacuation orders. In the event of or following an eruption you should contact your travel insurance provider directly to ask if your policy is affected by the volcanic activity. For information regarding whether your itinerary has been affected, see our Travel Alerts page:
The most recent eruptions have been:
- Mt Agung, East Bali. Mount Agung has shown increased volcanic activity since late-September 2017. Ash from the volcano has disrupted flights. There is currently an exclusion zone around the crater, which may change at short notice.
- Mount Merapi (near Yogyakarta). Following an eruption in May 2018, people in the area were evacuated by local authorities.
- Mount Rinjani, on Lombok (near Bali), has erupted numerous times in recent years causing flight disruptions in Bali and Lombok.
EARTHQUAKES:
Indonesia is in an active earthquake region with a high level of earthquake activity, sometimes triggering tsunamis. Earthquakes can occur anywhere in Indonesia. In the event of a natural disaster, follow the advice of local authorities. In the event of or following an earthquake you should contact your travel insurance provider directly to ask if your policy is affected by the event. For information regarding whether your itinerary has been affected, see our Travel Alerts page:
The most recent earthquakes have been:
- Lombok & the Gili Islands. A series of powerful earthquakes caused widespread damage and loss of life in northern Lombok and the Gili Islands in July and August 2018. Tourist facilities such as hotels and restaurants that temporarily closed as a result of the earthquakes are progressively reopening and ferry services are operating.
NATIONAL INDEPENDENCE DAY:
Always celebrated on August 17, this is Indonesia's national day and marks Indonesia's declaration of independence from the Netherlands in 1945. Around this time you may experience some delays to transport due to events, or alternative accommodation may be need to be sourced due to it being a peak time.
NYEPI - BALINESE NEW YEAR :
Nyepi is a Balinese "Day of Silence" that is commemorated every Isakawarsa according to the Balinese calendar. It is a Hindu celebration mainly celebrated in Bali. Custom requires that all people in Bali observe a day of silence and do not leave their homes. Flights to/from Denpasar airport will be suspended for this day and majority of services and businesses do not operate. It is expected that travellers will respect the traditions of the Balinese people during Nyepi and stay within their accommodation at this time. Dates for Nyepi may change, but are currently: 14th March 2021, 3rd March 2022
RAMADAN
The important month of Ramadan will be in progress 02 April - 01 May 2022 and 22 March - 20 April 2023, and the Eid ul-Fitr festival will be held directly at its conclusion for 3-4 days. Ramadan is a festival of sacrifice where the devout refrain from eating or drinking during daylight hours. During Ramadan, business hours are shortened, including opening hours at some tourist attractions. Alcohol is not permitted during daylight hours and many restaurants will be closed. While you should expect some delays and inconveniences during this period, the month is a fantastic opportunity to travel in a Muslim country and witness this unique period, particularly the nightly celebrations when the sun sets and the fast is broken. Please note that although the Eid ul-Fitr festival can also be a fascinating time to travel it's a period of national holiday. Most government offices and businesses will be closed and some tourist site opening hours may be affected.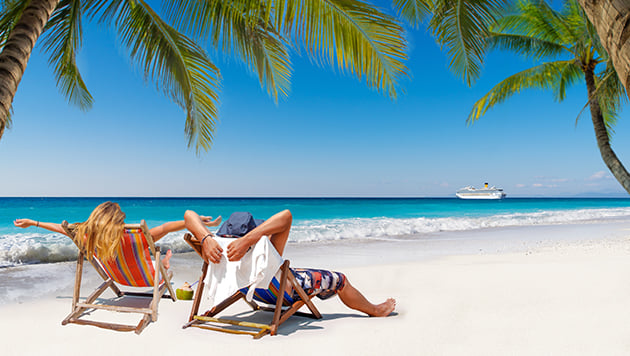 Why our customers love us?
Presenting the most dependable travel solutions from London to the world over since 1984, we are trusted widely by people. Our customers can completely depend on us for end to end travel solutions, while all they need to do is pack your bags and arrive in style!
Why book with Southall Travel?
Price Match Guarantee*
No fee on credit & debit card transactions
Exclusive deals for hundreds of destinations
24/7 assistance by Travel Experts
ATOL Protected
Low deposits
24/7 Customer Support
From our Travel Experts
Chat Online
With a Travel Expert
Request a call back
We will get back to you
Subscribe for latest deals
Sign up now and get the best holiday and flight deals straight in your inbox!
What our customers say...