+44 333 300 3000 ( Chat Only )
Free Call Back We'll call you
We'll call you back shortly
* Offer valid for selected dates | Subject to Availability | Terms and Conditions Apply
Explore Caribbean...
The Caribbean – A Fascinating Fusion of Nature, Culture & Adventures
The Caribbean is renowned all over the world as a leading holiday destination, much loved for its beautiful beaches, scenic landscape, attractive corals and a lovely ambience. The region is home to some of the top selling beach destinations like Punta Cana, Jamaica, Varadero, Saint Lucia, Antigua and Barbados, each promising a holiday of a lifetime to the travellers with the finest amalgamation of sun and sand. Opt for adventure tours in the Caribbean to enjoy a wide range of exciting water sports that could include snorkelling, diving, sailing and windsurfing. Along with the adventurers, it is the honeymooners who are most enamoured by the Caribbean's warm hospitality and the spread of luxurious resorts lining up the golden shoreline.

Golfing enthusiasts are impressed by the region's terrific line-up of golf resorts found at most of the key island destinations here, making golf tours popular in the Caribbean.

Whale watching and dolphin spotting tours can also be enjoyed here. For whale watching, Dominican Republic is the most favoured destination where humpback whales as well as pilot whales can be spotted in Samaná Bay.

The Caribbean's rich cultural legacy is reflected in the local cuisine, which is influenced by European, Mediterrean, African and Asian flavours and ways of preparation. If it is the cultural flamboyance you seek, be part of the Caribbean's biggest celebrations like Reggae Sumfest (Jamaica), Caribbean Sea Jazz Festival (Aruba), and Pure Grenada Music Festival (Grenada).

Southall Travel has Caribbean tours catering to all your needs; contact us and book now!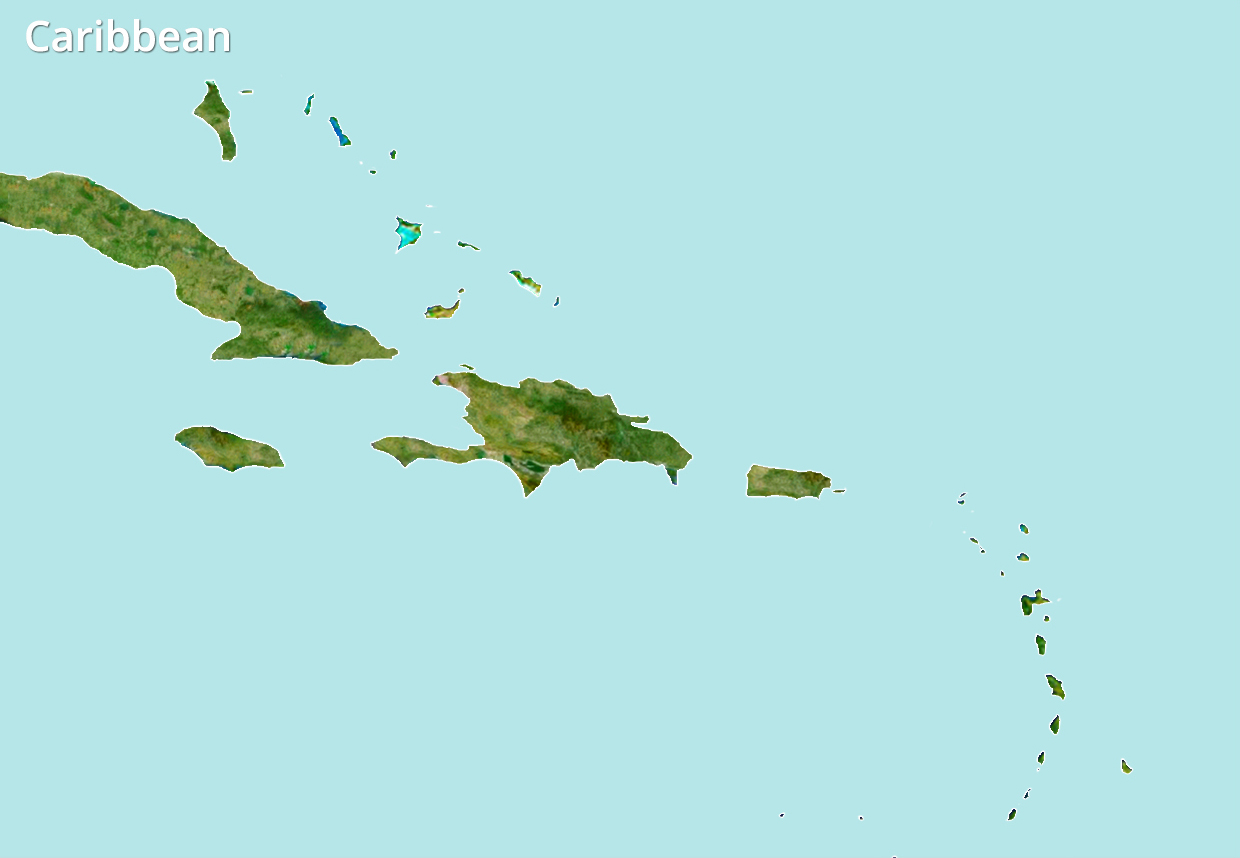 What would you like to see?

Dominican Republic

Saint Lucia

* Offer valid for selected dates | Subject to Availability | Terms and Conditions Apply