covid19@southalltravel.co.uk
0208 705 0071
(8am to 10pm)
24 hours a day / 7 days a week
COVID-19 Update
+44 333 300 3000 ( Chat Only )
Free Call Back We'll call you
We'll call you back shortly
COVID-19 Message
Dear Valued Customer,
These are challenging times for us all. Our first key priorities are to safeguard the health and well-being of our customers and employees. We appreciate that your travel arrangements, and the travel industry as a whole, has been particularly effected by the outbreak of COVID-19.
During this time we ask you to take into account the following:
Until 15th Apr, as instructed by government, our teams will be working from home. This will impact our call capacity at a time of high demand
For all bookings please email us at covid19@southalltravel.co.uk. Our teams are here and able assist you, to advise the best options possible. Please include your departure date, booking reference/invoice number and airline in the subject line.
For latest foreign travel advice, please check the Foreign and Commonwealth Office website https://www.gov.uk/foreign-travel-advice
We would also like to assure you that your money spent on your travel is completely safe. Southall Travel will provide you with all necessary assistance, alternative flight options, refunds or credit for future travel per the airline's policy. Thanks to our ABTA membership and ATOL bonding, your money is secure.
Please rest assured that Southall Travel is committed to providing you with the excellent service and support you have come to expect of us.
* Offer valid for selected dates | Subject to Availability | Terms and Conditions Apply
Explore Turkey...
Discover the Thrill in Turkey
Shaped by two distinct continents in history, geography and culture, Turkey is a modern country that offers a unique fusion of quaint and contemporary. Rich in mesmerising natural landscapes dominated by verdant forests, cerulean coasts and stunning beaches, Turkey is nature-lover's delight. The Turkish highlands are home to tremendous variety of flora and fauna. The art and culture is an integral part of the Turkish heritage and visitors can find samples from Hellenistic, Roman, Byzantine, Seljuk, Ottoman empires in country's many monuments and museums. Shaped by the Middle East, Anatolia and Balkans, the traditional arts and crafts and folk culture is a major draw for visitors who are served in equal measures by entertaining popular music, opera and ballet as well as theatre and cinema. The Turkish cuisine centred on fresh, local and seasonal produce is legendary in the variety of its recipes and flavours.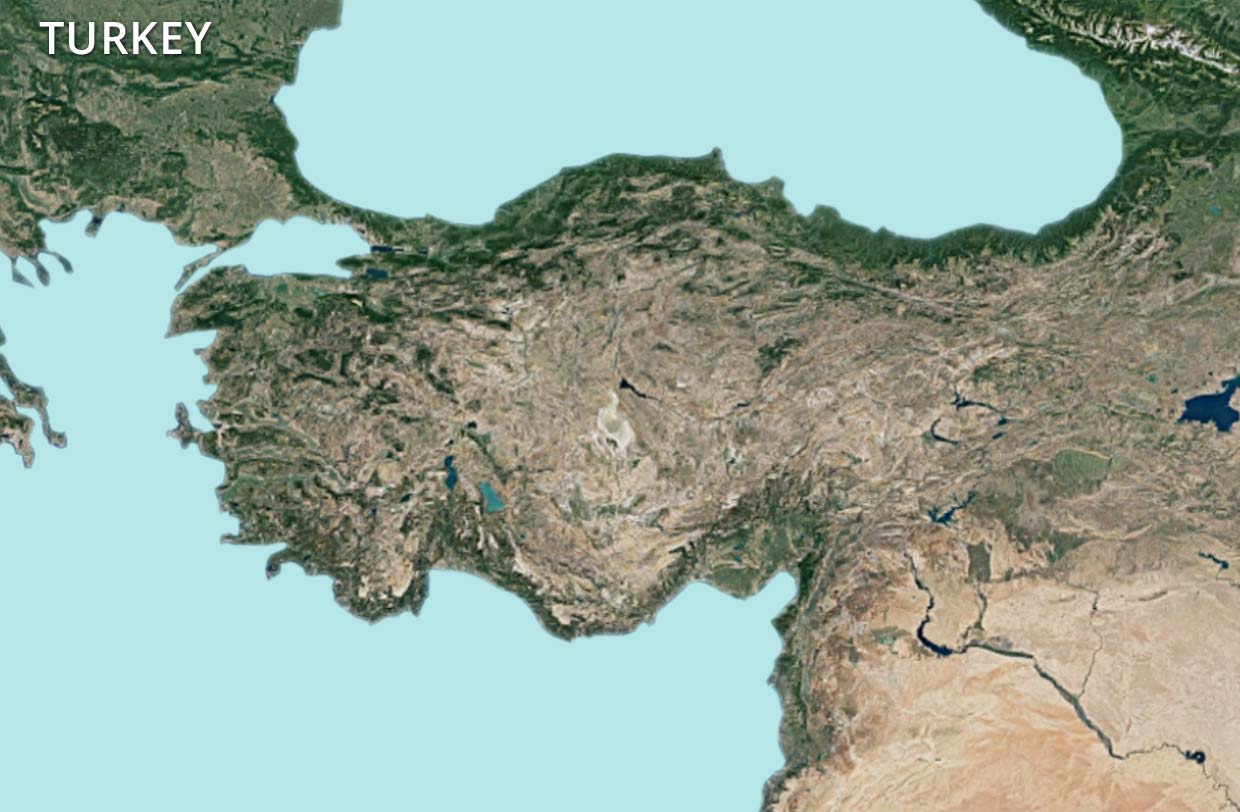 What would you like to see?

Istanbul

Kusadasi

Cappadocia

Antalya
Unforgettable tours

* Offer valid for selected dates | Subject to Availability | Terms and Conditions Apply