+44 333 300 3000( Chat Only )
Free Call Back We'll call you
We'll call you back shortly
Elephants and Nature of Sri Lanka
* Offer valid for selected dates | Subject to Availability | Terms and Conditions Apply
Elephants and Nature of Sri Lanka
11 Days / 10 Nights
During this multi-day tour, spot elephants bathing and playing in Pinnawala Elephant Orphanage and enjoy exotic flora and fauna at Udawatta Kele Sanctuary. Behold the beauty of Royal Botanical Gardens, Peradeniya. Enjoy game drive at Yala National Park and see an array of wild animals like leopards, and jackals. The tour also includes a visit to Udawalawe National Park and historical town of Galle.
Tour Nights
Tour At a Glance
Watch elephants in their natural habitat at the Pinnawala Elephant Orphanage
Soak up the scenic charms of Royal Botanical Garden, Peradeniya
Enjoy great weather and scenic vistas at Nuwara Eliya
Embark on a wildlife safari at the Yala National Park
Explore exotic flora & fauna at the Udawalawe National Park
Visit the historical city of Galle
Tour code: STSL05
Accommodation Grade
Private Tour
Itinerary details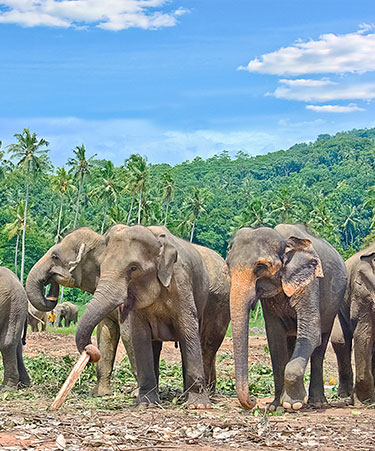 Day 1
Colombo - Pinnawala - Kandy
Meet the clients on arrival & transfer from Airport to Pinnawala (Approx. 1.5hrs The Pinnawala Elephant Orphanage provides visitors with the best chance of seeing a large number of elephants at close quarters. The orphanage was established in 1975 and commenced with seven orphaned elephants. Today some of these orphans enjoy the fortune of seeing their calfs born in the same location. Assisted by local and foreign elephant experts, Pinnawala commenced a successful captive breeding program and the first baby elephant was born in 1984. Transfer from Pinnawala to Kandy. (Approx 1.5 hrs). Read More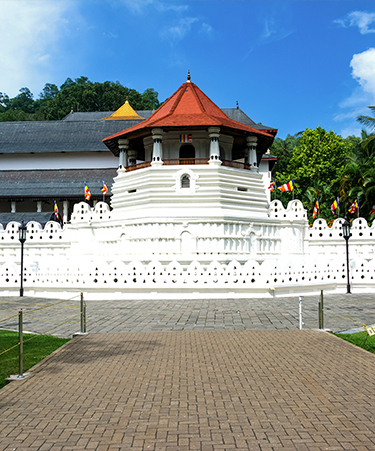 Day 2
Kandy-Udawattakele-Peradeniya-Kandy
Transfer from Kandy to Udawattakele. (approx 20 minutes) Udawatta Kele Sanctuary, often spelled as Udawattakele, is a historic forest reserve on a hill-ridge in the city of Kandy. During the old days, Udawatta Kele was known as "Uda Wasala Watta" in meaning, "the garden situated above the royal palace". The reserve contains a great variety of plant species, especially lianas, shrubs and small trees. There are several giant lianas. Many of small and medium size mammals that inhabit Sri Lanka can be seen here. Several kinds of snakes and other reptiles might also be seen. Udawatta Kele was designated as a forest reserve in 1856, and it became a sanctuary in 1938. The Sri Lanka Forest Department has two offices in the reserve, one of which (i.e. the one located at the southeastern entrance) has a nature education centre with a display of pictures, posters, stuffed animals, etc. Being easily accessible and containing a great variety of flora and fauna the forest has a great educational and recreational value. Groups of school children and students regularly visit the forest and the education centre. The forest is also popular with foreign tourists, especially bird watchers. The forest is also of religious importance as there are three Buddhist meditation hermitages and three rock shelter dwellings for Buddhist monk hermits. Transfer from Udawattakele to Peradeniya. (Approx 25 minutes) This beautiful garden is located 4 miles off Kandy. It was first built as a pleasure garden by a Sinhala king and was expanded by the British. It covers approximately 147 acres and is a walker's paradise with extensive well kept lawns, pavilions, an octagon conservatory, fernery, a giant Javan fig tree and numerous flower beds. The best attraction is the orchid house. Transfer from Peradeniya to Kandy. (approx 15 minutes). Read More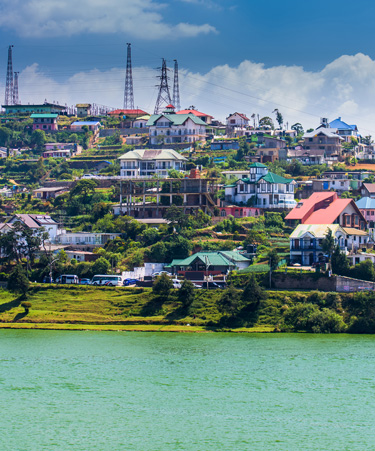 Day 3
Kandy - Nuwara Eliya
Transfer from Kandy to Nuwara Eliya. (approx 3 hrs) Nuwara Eliya, because of its invigorating mountain climate and scenery, is Sri Lanka's most popular hill resort. Nuwara Eliya is also the heart of Sri Lanka's tea country producing a significant share of the world's best tea. Sri Lanka's highest mountain Pidurutalagala (8282 feet) is located here. Nuwara Eliya also has one of the finest 18 hole golf courses in South Asia. Transfer from Nuwara Eliya to Hotel. Read More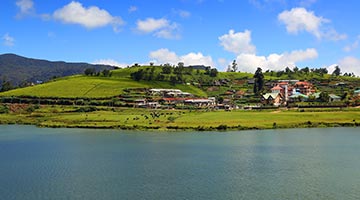 Day 4
Nuwara Eliya - Hakgala - Bandarawela - Yala
Transfer from Nuwara Eliya to Hakgala. (approx 30 minutes) The Hakgala Botanical Gardens lie just 10km from Nuwara Eliya town. According to legend, it was once the pleasure garden of Ravana of the Ramayana epic. This garden was expanded during the British period and has a wide variety of flowers including an excellent collection of orchids. Transfer from Hakgala to Bandarawela. (Approx 1.45 Hrs) Bandarawela is a charming town at an elevation of 4000 feet and is a popular health resort. Transfer from Bandarawela to Yala. (approx 4 Hrs) Read More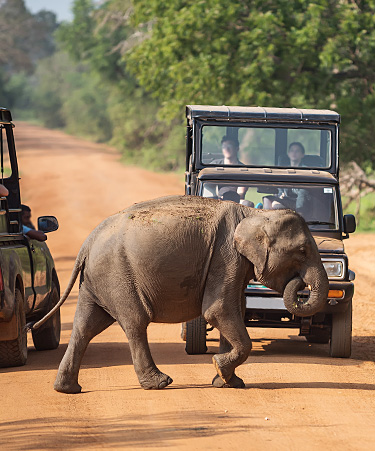 Day 5
Yala National Park
Transfer from Hotel to Yala. (Approx 30 minutes) The Yala National Park is approximately 1,259 sq. kms in extent and is the largest national park in Sri Lanka. It is located in the south eastern corner of the island and it has the added bonus of a scenic ocean frontage. The park is the home for wild elephants, wild boars, wild buffaloes, leopards, bears, deer and crocodiles. Large flocks of migratory and indigenous birds are also found here. Read More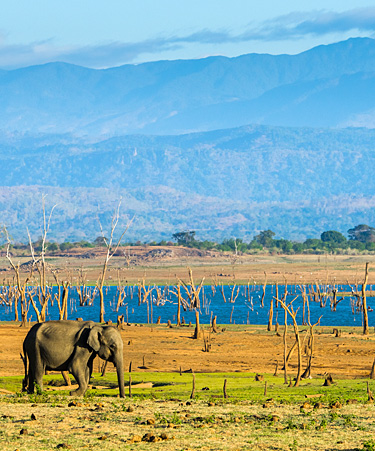 Day 6
Yala - Udawalawe - Sinharaja
Transfer from Yala to Udawalawe. (approx 2 Hrs) The park is adjacent to the Udawalawe reservoir and Walawe River and is surrounded by the scenic beauty of the mountain range that keep on winding endlessly on the Balangoda, Kalthota and Haputale escarpments. The Udawalawe National Park is 30,821 hectares and has an annual rainfall of 1,524 mm and an average year-round temperature of 29.4 C. This park is famous for its elephants seen in all their playfulness, whole herds of them, adults and babies bathing and playing in the water. In addition, the spotted deer, sambur, barking deer, water buffalo and jackal are some of the prominent wild animals found in this park. Transfer from Udawalawe to Sinharaja. (approx 3.5 Hrs). Read More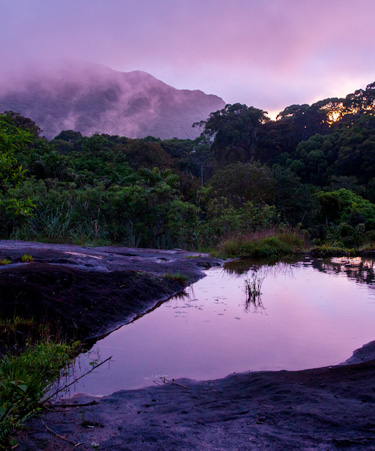 Day 7
Deniyaya - Sinharaja
Transfer from Deniyaya to Sinharaja This is Sri Lanka's only remaining primeval rain forest. The vegetation is many layered as in the Amazon or Congo. Rare orchids blossom and cicadas chirp. The only other sound is that of rain: 200 inches fall annually here, spread through the year. There is much endemic wildlife, especially birds, but the reserve is also home to over 50% of Sri Lanka's endemic species of mammals and butterflies, as well as many kinds of insects, reptiles and rare amphibians. Read More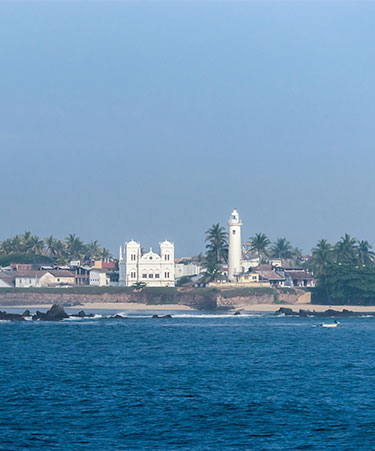 Day 8
Deniyaya - Galle. (approx 3 Hrs)
Transfer from Deniyaya to Galle. (approx 3 Hrs) Galle was once the chief port of Ceylon and is a town rich in history. It was the center of the Dutch regime n the 17th century and the majestic Galle Fort (spanning 90 acres) bears testimony to this fact. The city of Galle is one of the well preserved colonial-era cities in Southeast Asia and has been declared a 'World Heritage Site'. The Dutch museum & the Dutch church are two famous tourist attractions in Galle. The city is also known for its delicate handmade lace and ebony carvings. Transfer from Galle to hotel. Read More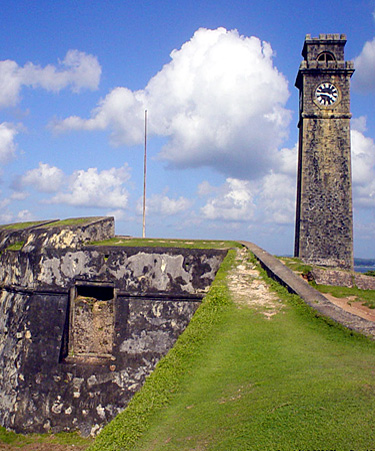 Day 9
Galle - Balapitiya - Kosgoda - Bentota
Transfer from Galle to Balapitiya. (approx 1 Hr) The Madu River is a shallow water body in southwest Sri Lanka, which enters the sea at Balapitiya. During the river safari, visit uninhabited islands and a cinnamon plantation where you could get an insight into typical rural life. Transfer from Balapitiya to Kosgoda. (Approx 30 minutes) Kosgoda is famous for its turtle hatchery operated by the Wildlife Protection Society of Sri Lanka. Several species of turtles, especially the endangered hawksbill are protected here. Most vulnerable of all are their eggs which are left uncovered on beaches all around the coast. These eggs are brought to the hatcheries by the fishermen. Visitors are shown the huge tanks filled with new born but lively hatchlings. After being fed, the hatchlings are taken to the sea and released when they are a few days old. Transfer from Kosgoda to Bentota. (approx 30 minutes). Read More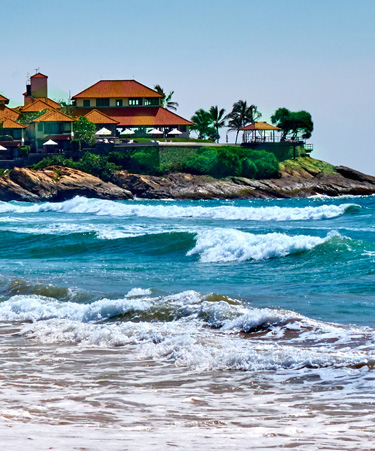 Day 10
Bentota
Day at leisure.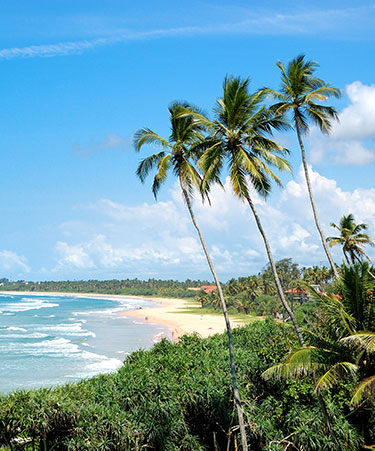 Day 11
Bentota - Colombo Departure
Transfer from Bentota to Airport (Approx 3 Hrs) for departure. Read More
What's Included?
Meet and Greet services.
Transportation by air-conditioned vehicle guide.
Accommodation as specified in the itinerary.
Meals on Bed & Breakfast basis.
Special Service fees to Balapitiya Boat Trip, Yala Safari Jeep, Udawalawe Safari Jeep.
Entrance fees to Pinnawala Elephant Orphanage, Udawatta Kele Sanctuary, Botanical Garden, Hakgala Botanical Garden, Yala National Park, Udawalawa National Park, Elephant Transfit Home (Ath Athuru Sevana), Galle Museum, Sinharaja Forest, Turtle Hatchary.
What's not Included?
International flights.
Visa fees.
Video Camera permits at Pinnawala Elephant Orphanage.
Video Camera and Still Camera permits at the Temple of the Tooth Relic in Kandy.
Cost of beverage throughout the tour.
Expenses of a personal nature.
Christmas and New Year's eve supplements at hotels.\Supplement for accommodation in Kandy during Kandy Esala Perahera period (July or August).
Any items not mentioned in the itinerary and inclusions.
Additional Information
Prices above are per person in pounds sterling (£) based on twin sharing.
* Offer valid for selected dates | Subject to Availability | Terms and Conditions Apply